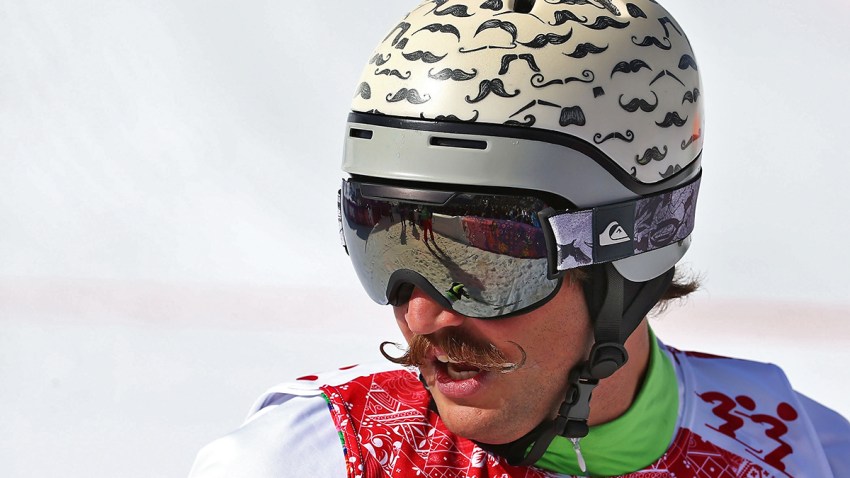 Slovenia's Filip Flisar didn't medal in freestyle ski cross event on Thursday, but he was still the talk of the slopes at the Sochi Olympics thanks to his epic mustache.
The word of the mustache -- which is long and curled upward on both sides-- quickly spread on social media Thursday morning.
Fans admired Flisar's freeski cross skills, but they mostly wondered whether the mustache might be the best looking one in all of Sochi.
The Olympian not only has a handlebar mustache, he also sported many more different ones on his helmet.
But Flisar isn't the only Olympic athlete with impressive facial hair. France's freesytle skier Jonas Devouassoux has quite a luxurious beard. And Australian ski cross racer Anton Grimus sports a black, bushy beard and is cheered on by fans holding up signs that read "Fear the Beard."
Take a look at what fans had to say about Flisar's 'stache on social media:
Sports Connection
Connecting you to your favorite North Texas sports teams as well as sports news around the globe.
"@NBCOlympics: Slovenia's Filip Flisar has an amazing mustache: pic.twitter.com/k89dEpqJ4Z" @FonsecaAtLarge — Lisa Agostinho (@LisaAgostinho) February 20, 2014
He's so hipster that it hurts. Filip #Flisar, the best mustache at #Sochi2014. pic.twitter.com/olKCLIqaFs via @BBCSport — Chiaretta Poulain (@chiara) February 20, 2014
The best Olympic moustache ever !! Signé Filip Flisar !! #skicross #Sochi2014 pic.twitter.com/XHSIumB7hV — Fabien Lévêque (@FabLeveque) February 20, 2014
"@BBCSport: Sported by Filip Flisar, is this the best moustache at #Sochi2014?...http://t.co/4lif466Pcc pic.twitter.com/8E84sP2TVk" — Jonathan Palma (@JonathanPalmaL) February 20, 2014
OH MY GOD HELP IVE JUST GOOGLED FILIP FLISAR AND FALLEN IN LOVE #SOCHI2K14 — Laura Gigi Allin (@lauragigiallin) February 20, 2014
Filip Flisar has to be one of my favourite Winter Olympians. Absolute tank of a bloke and THAT moustache #skicross #Sochi2014 #bbcsochi — Max Banner (@maxbanner17) February 20, 2014
Gentlemen, having a handlebar tache is super cool, as the alpine cross skier Filip Flisar demonstrates pic.twitter.com/gq3coWVQJT — Nic Exotic (@Neuro_Nic) February 20, 2014
Slovenian ski-crosser Filip Flisar wins best moustache of the WOlympics. Better than a gold medial. pic.twitter.com/jVH3dnz6wd — Adrian Artn (@adrianartn) February 20, 2014