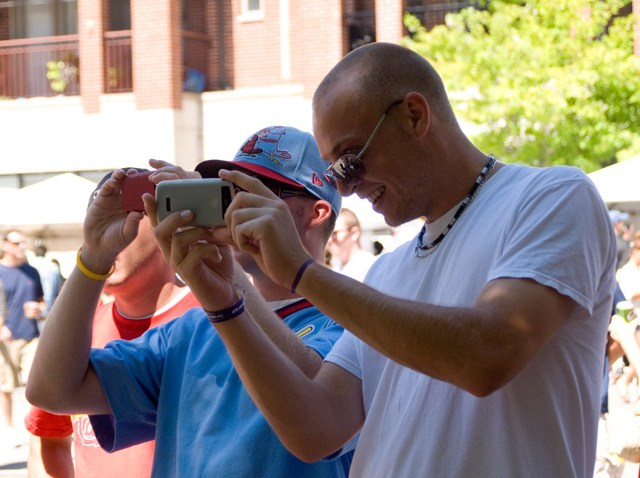 It wasn't pretty, but the Dallas Cowboys have finally won a game without Tony Romo, outlasting the Redskins in Landover, Md. on Monday night, 19-16.

A 38-yard field goal by Dan Bailey gave the Cowboys a 3-0 lead midway through the second quarter, but the first half was mostly devoid of offense. The Redskins would tie it at 3-3 with a 45-yard field goal from Dustin Hopkins as time ran out on a first half that saw just 11 combined first downs.

Bailey and Hopkins traded another couple field goals each in the second half until it was 9-9, and that's when it got interesting.

A play after the Redskins' DeSean Jackson fumbled a punt, setting Dallas up just 15 yards from pay dirt, Darren McFadden punched in a six-yard touchdown. But the celebration was short-lived, as the Cowboys allowed the Redskins to start with great field position and then march 43 yards in 30 seconds to score a game-tying touchdown, on a 28-yard pass to—who else?—Jackson.

The good news is the Redskins score came so quick, Dallas had a chance to respond. And they did, driving 20 yards before turning it over the Bailey, who hit a 54-yard field goal to give the Cowboys their fourth win of the season.

Matt Cassel went 16-for-29 for 222 yards. Kirk Cousins was 22-of-31 for 219 yards and a touchdown, and was sack three times by the Cowboys—and twice by DeMarcus Lawrence—but all of those came in the first half.

Darren McFadden went for 53 yards and a touchdown on 14 carries.

Jason Witten finished with five catches for 45 yards, and his second of the night gave him 1,000 for his career, making him just the second tight end to ever reach the mark (Tony Gonzalez).

At 4-8, the Cowboys will travel to Green Bay to face the Packers next Sunday.
Copyright FREEL - NBC Local Media