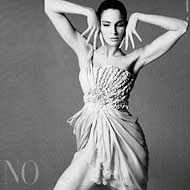 Dallas Cowboys cornerback Brandon Carr is taking first round pick Byron Jones under his wing a little bit as he gets acclimated to the next level this offseason, and he's impressed with what he's seen out of the UConn product thus far.

Specifically, Carr has now seen firsthand the freakish athleticism that led the Cowboys' draft room to celebrate Jones falling to them at 27th overall three weeks ago.

"I'm all about mentoring guys," Carr said, per Todd Archer of ESPN Dallas. "I'm all about competition. I'm all about guys getting better each and every day. He's a young guy. He has a lot to learn. I feel like I can add some teaching lessons to him as well. But he's a guy with tremendous athletic ability. Now he's got to translate that to Sundays and go out there and play fast."

Personally, Carr has had an interesting offseason to this point. Coming off a rough season--the third year of a massive five-year, $50 million contract--the Cowboys want him to take a pay cut. Carr's agent says he's not going to do that.

For now though, Carr is a Cowboy, and he's committed to the Cowboys--as evidenced by his budding relationship with Jones.

"He's a sponge right now," Carr said. "Rookies come in with a clean slate. They come in humble. They come in ready to learn, ready to go out there and compete. That's all you can ask for. He's a guy that works hard. He does his best each and every day and tries to get better each and every day."
Copyright FREEL - NBC Local Media