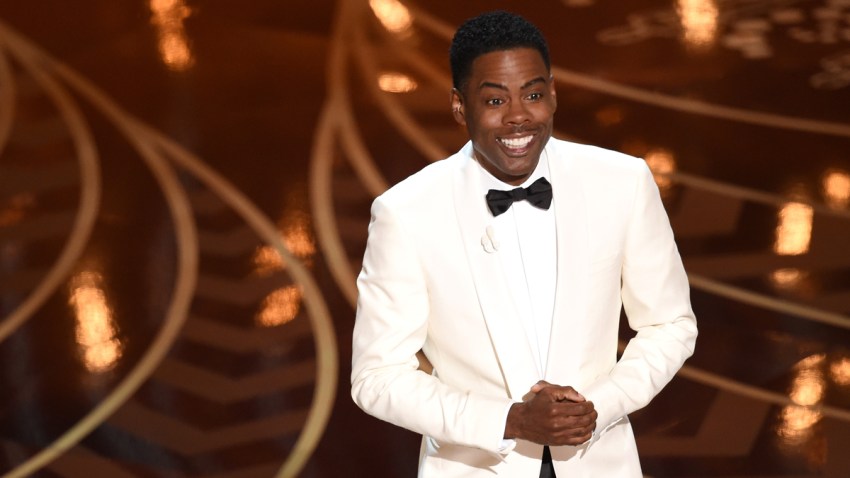 Give me Oscar Gamble over The Oscars. And, for that matter, also Oscars Robertson, Madison, De La Hoya and The Grouch.
But, alas, Sunday night I cleared my schedule, bit my tongue and watched the 88th Academy Awards. Black tuxedos. White winners. Lots of leg. All that was missing, however, was sports.
Other than Creed, where were the lively movies featuring games and scores and athletes and, oh, forget it.
Sports Connection
Connecting you to your favorite North Texas sports teams as well as sports news around the globe.
While watching the mostly boring canonizing of people pretending to be other people, I couldn't help but wonder how much better the whole event would be with a shot of sports. Wouldn't be that difficult. Take the best scripts, tweak 'em with some Rangers' plot twists and, voila, movies actually worth watching:
Room – Wanting to protect his star slugger from more injuries and/or additional relapses, general manager Jon Daniels encases Josh Hamilton in bubble wrap and locks him in a storage shed between games.
The Hateful Eight – Angered by their pitching staff's gaudy ERA, Texas' position players threaten a batless boycott if again forced to score 10 runs to win a single game.
The Big Short – Frustrated by Elvis Andrus' inability to shag line drives zipping over his head into left field for base hits, manager Jeff Banister turns to a 7-foot-2 project in a radical attempt to improve his infield.
Bridge of Spies – Construction improvements around Globe Life Park come under intense scrutiny when Tom Hicks and Chan-Ho Park are spotted parked nearby in a windowless van and the Rangers are seemingly tipped off to opponents' pitches and plans.
The Martian – Chilling documentary detailing Adrian Beltre's unprecedented longevity and production reveals an unearthly secret.
Mad Max: Fury Road – Ornery former prospect Max Ramirez reminds his former employers that he could have solved the team's catching problems during a historic rant up and down Randoll Mill.
The Revenant – Bored during a season void of injuries, controversy and dog mishaps, pitcher Derek Holland sojourns into the East Texas wilderness and is attacked by bears and stuff.
Carol – In a strange-but-shrewd publicity stunt, promotions guru Chuck Morgan awards season tickets to the first fan showing up with a name that rhymes with the last name of '70s radio analyst Bill Merrill.
Joy – After 44 long years, the Rangers finally win their first World Series.
A native Texan who was born in Duncanville and graduated from UT-Arlington, Richie Whitt has been a mainstay in the Metroplex media since 1986. He's held prominent roles on all media platforms including newspaper (Fort Worth Star-Telegram, Dallas Observer), radio (105.3 The Fan) and TV (co-host on TXA 21 and numerous guest appearances, including NBC 5). He lives in McKinney with his wife, Sybil, and two very spoiled dogs.
Copyright FREEL - NBC Local Media