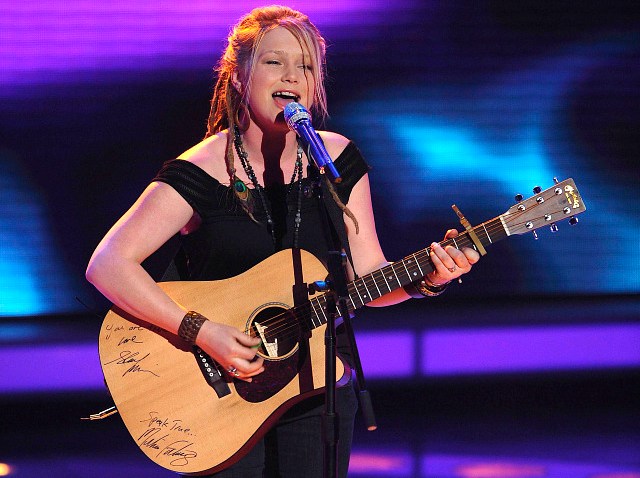 "American Idol" runner-up Crystal Bowersox has another thing to look forward to this year other than recording her debut album.
The singer, 25, is engaged to musician Brian Walker; the two are expected to get married next month, Bowersox's rep told People magazine exclusively.
Bowersox has a 1 ½-year-old son, Tony, from a past relationship. This is a first marriage for Bowersox.
Back in May, Bowersox revealed on Ryan Seacrest's radio program that she mutually broke up with her then-boyfriend, Tony Kusian, just prior to the first night of the American Idol finale. Later that evening on the show, she performed Patty Griffin's "Up to the Mountain."
"We're both logical, grown adults," Bowersox said at the time. "He's a small town guy and it's fine. But I'm a small town girl but I want this. I want this more than anything – this career, this lifestyle. I didn't think he was up for it. He didn't think he was up for it."