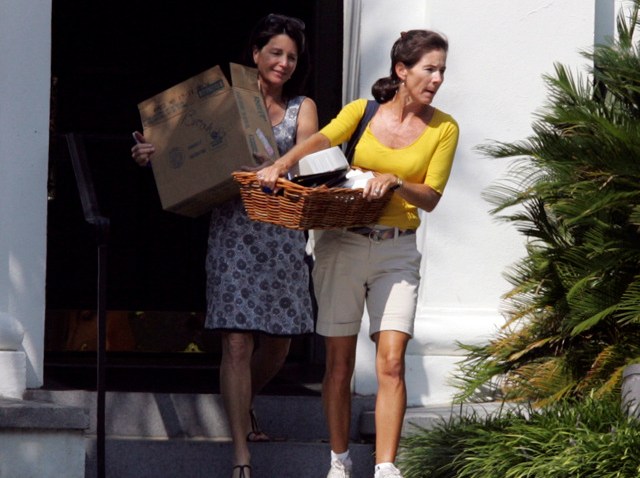 The wife of cheating South Carolina Gov. Mark Sanford will pen an "inspirational memoir" about how she's stayed happy even after her husband's exotic, globe-trotting affair with an Argentine woman was revealed earlier this year.
Jenny Sanford's memoir will be released by Ballantine Books in May 2010, the Random House, Inc.-affiliated publisher said Tuesday. The book will "grabble with the universal issue of maintaining integrity and a sense of self during life's difficult times," the publisher said.
Sanford wrote the proposal herself, according to PR reps at Random House who said the book is expected to be "very good." No title has yet been released.
Mark Sanford, once a possible GOP candidate for the 2012 election, admitted in June he'd engaged in a yearlong affair with an Argentine woman, carried on as he lied about his whereabouts and told reporters and constituents he was on the Appalachian Trail.
Jenny Sanford moved out of the Governor's mansion in South Carolina in August.
Get more: Fox News