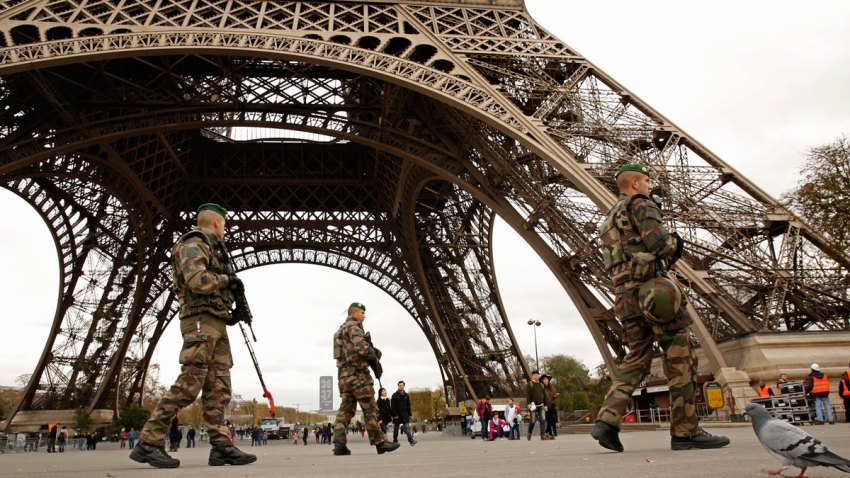 Officials announced that U.S. military personnel, Department of Defense civilian employees and contractors are restricted from traveling to France on any unofficial business.
The United States European Command (EUCOM) implemented travel restrictions to Paris or any place within a thirty mile radius of the city for the U.S. military or civilian employees or any families of members, the organization announced on Monday.
The restriction does not apply to any military personnel assigned to diplomatic posts in France or anyone with a layover in the country as long as they have no plans to leave the airport.
"This is a precautionary measure to keep our personnel and families safe in light of the recent attacks. This is also an effort to help minimize tourist traffic at the borders in France, and in particularly, in Paris as the French authorities continue their investigation," EUCOM wrote in a statement.