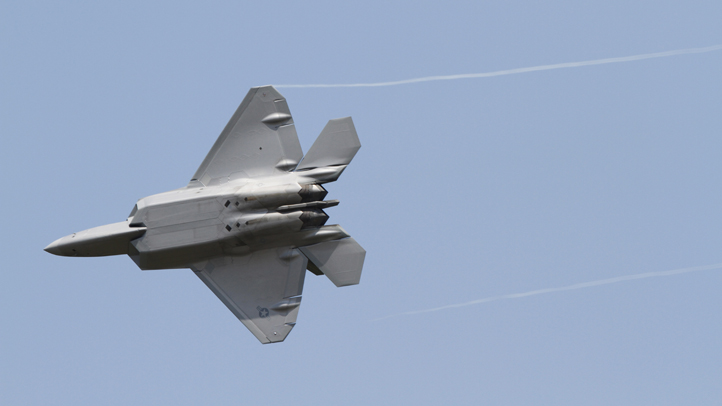 A former Manchester resident pleaded guilty in federal court to stealing military secrets and trying to send them to Iran, according to the U.S. attorney's office.
Mozaffar Khazaee, 60, entered the guilty plea Wednesday in Hartford and will face up to 20 years in prison and a $1 million fine.
Federal prosecutors said Khazaee leaked military secrets to Iran while working for U.S. defense contractors between 2009 and 2013.
"While employed with U.S. defense contractors, Mozaffar Khazaee stole sensitive, proprietary and controlled technology to send it to Iran," U.S. Attorney Dierdre Daly said in a statement Wednesday. "The illegal export of our military technology compromises U.S. national security and reduces the advantages our armed forces currently possess."
According to the U.S. attorney's office, in November and December 2009, Khazaee sent an email to someone in Iran containing classified information about the U.S. Joint Strike Fighter Program.
"Some of these are very controlled… and I am taking [a] big risk. Again please after downloading these two Power Point files delete everything immediately," he allegedly wrote.
Khazaee also wrote in multiple other letters that "as lead engineer in these projects I have learned some of the key technique[s] that could be transferred to our own industry and universities."
He added that he was "looking for an opportunity to work in Iran, and… transferring my skill and knowledge to my nation," prosecutors said.
According to the U.S. attorney's office, Khazaee sent a shipment intended for Iran from Connecticut to Long Beach, California in November 2013.
Insides were thousands of sensitive manuals and documents pertaining to military jet engines, which Kazaee was not authorized to give out.
He was arrested at Newark Liberty International Airport while trying to board a flight for Iran on Jan. 9, 2014. Prosecutors said Khazaee had more sensitive information in his luggage.
Khazaee will be sentenced May 20.