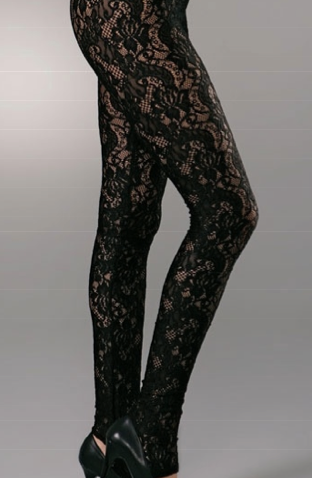 NOAA's Climate Prediction Center says Texas and parts of the south-central and southeastern United States may see below-average temperatures this winter. Higher than average temperatures are expected in the western part of the country, Alaska, Hawaii and New England.
While drought may improve in some portions of the U.S., including Texas, it's not expected to get any better in California where conditions may actually worsen.
"Complete drought recovery in California this winter is highly unlikely. While we're predicting at least a 2 in 3 chance that winter precipitation will be near or above normal throughout the state, with such widespread, extreme deficits, recovery will be slow," said Mike Halpert, acting director of NOAA's Climate Prediction Center. "This outlook gives the public valuable information, allowing them to make informed decisions and plans for the season. It's an important tool as we build a Weather-Ready Nation."
Local
The latest news from around North Texas.
El Nino, an ocean-atmospheric phenomenon in the Tropical Pacific that affects global weather patterns, was expected to arrive in Texas by now but the outlook for moisture across much of the state through the end of October and into November doesn't look promising -- though it may still develop over the winter.
A lot of the state will be "bone dry," Victor Murphy, a meteorologist with the National Weather Service in Fort Worth, said.
Climate Prediction Center forecasters announced on Oct. 9 that the ocean and atmospheric coupling necessary to declare an El Niño has not yet happened, so they continued the El Niño Watch with a 67 percent chance of development by the end of the year. While strong El Niño episodes often pull more moisture into California over the winter months, this El Niño is expected to be weak, offering little help.
The Precipitation Outlook favors above-average precipitation across the southern tier, from the southern half of California, across the Southwest, South-central, and Gulf Coast states, Florida, and along the eastern seaboard to Maine. Above-average precipitation also is favored in southern Alaska and the Alaskan panhandle. Below-average precipitation is favored in Hawaii, the Pacific Northwest and the Midwest.
Last year's winter was exceptionally cold and snowy across most of the United States, east of the Rockies. A repeat of this extreme pattern is unlikely this year, although the Outlook does favor below-average temperatures in the south-central and southeastern states.
In addition, the Temperature Outlook favors warmer-than-average temperatures in the Western U.S., extending from the west coast through most of the inter-mountain west and across the U.S.-Canadian border through New York and New England, as well as Alaska and Hawaii.
Texas Winter Weather Forecast
Forecasts are calling for winter weather in Texas to be mostly cloudy, rainy and cool. The drought in Texas that started in late 2010 and worsened in 2011, the state's driest year ever, seems to be easing. The U.S. Drought Monitor map released Thursday shows that more than 51 percent of the state is out of drought, up from about 42 percent three months ago.
NBC 5 Meteorologist Rick Mitchell said we've recorded 18.06 inches of rain in DFW this year. Normal rain fall through Oct. 23 is 29.72 inches. This has been the 14th driest year out of 116 years of records.
But there are parts of the state still mired in the two driest categories on the map -- extreme or exceptional drought -- specifically a triangular area from the Dallas-Fort Worth area west along Interstate 20 to near Abilene and then northward to near Wichita Falls.
"This part of Texas should stay very dry, with near zero rainfall through the end of October," Murphy said.
Given that scenario, the period from Sept. 1 through Oct. 31 in the Dallas-Fort Worth area will be the driest since 1987, with about 2.14 inches of rain, which is 32 percent of the normal of 6.77 inches for the two-month period.
The area had its driest September since record keeping began in 1898; just .06 inches of rain fell last month.
The rest of the country falls into the "equal chance" category, meaning that there is not a strong enough climate signal for these areas to make a prediction, so they have an equal chance for above-, near-, or below-normal temperatures and/or precipitation.
The U.S. Seasonal Drought Outlook, updated in October and valid through January, predicts drought removal or improvement in portions of California, the Central and Southern Plains, the desert Southwest, and portions of New York, Connecticut, Rhode Island and Massachusetts. Drought is likely to persist or intensify in portions of California, Nevada, Utah, Idaho, Oregon and Washington state. New drought development is likely in northeast Oregon, eastern Washington state, and small portions of Idaho and western Montana.
This seasonal outlook does not project where and when snowstorms may hit or provide total seasonal snowfall accumulations. Snow forecasts are dependent upon the strength and track of winter storms, which are generally not predictable more than a week in advance.
NOAA's mission is to understand and predict changes in the Earth's environment, from the depths of the ocean to the surface of the sun, and to conserve and manage our coastal and marine resources. Join us on Twitter, Facebook, Instagram and our other social media channels.
Texas Forecast: Energy Available for Fall and Winter
The Electric Reliability Council of Texas (ERCOT) predicts there will be plenty of power generation this season, based on two predictive forecasts - a final assessment for the fall and a preliminary outlook for the winter. Both conclude that Texas is in better shape than last year, with more than 2,100 new megawatts of power.
"The predictive forecast from ERCOT reports a positive outlook when compared to last winter when the extreme cold weather knocked out two power plants in North Texas and nearly caused rolling blackouts throughout the state," said Eric Johnstone, Vice President of Marketing and Field Services for Ambit Energy. "Moving into colder weather with a cushion of more than 25,000 megawatts above anticipated peak demand is a good thing for Texas. We're pleased with the steps that generation providers have taken to improve grid stability."
Copyright AP - Associated Press