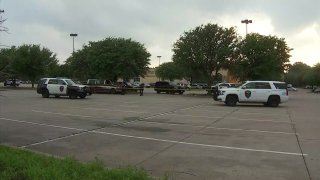 A man was arrested after a deadly stabbing outside Plano Bazaar on Monday night, police say.
The incident happened just after 6 p.m. at the facility at the corner of Jupiter Road and 14th Street, Plano police said.
Emilio Romero, 69, was taken to Medical City Plano, where he later died of his injuries, police said.
Police said the suspect drove away after the incident, but a witness followed him to near the intersection of K Avenue and Dobie Drive, where he was arrested, police said.
Police said the motive for the stabbing was unknown Tuesday night.
The man suspected in the stabbing refused to provide identification, but was later identified as 54-year-old Artemio Flores-Yanez, police said.