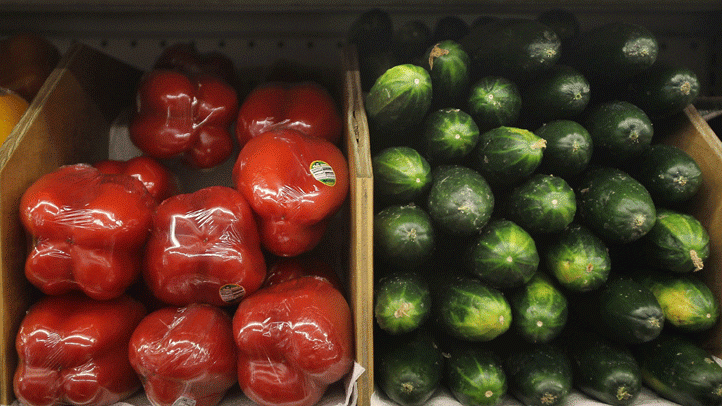 Drivers are paying more for gas this spring, but they're not the only ones feeling the pinch.
According to the American Automobile Association, the average price per gallon of regular unleaded gas in North Texas is up by nearly $1, to an average price of $3.65.
Diesel fuel has experienced about the same increase, from $2.59 last year to $3.50 this year for farmers.
Local
The latest news from around North Texas.
Every step it takes for food to go from the farm to the supermarket will cost more this year, so the Texas Farm Bureau says you can expect to see the biggest jump in food prices since 2008.
Farmers are seeing a lower supply and higher demand worldwide for wheat to feed humans and grain sorghum and corn to feed farm animals.
"It's been drought in Russia and Australia, which has impacted the supply of wheat," said Charles Ray Huddleston, a Collin County farmer. "Most of my grain sorghum goes to a local egg producer to feed his laying hens. With higher commodity prices, it's going to affect his higher cost of production, and eventually, you have to pass that on."
Higher costs are passed on to the consumer at the grocery store checkout line, where shoppers could pay 3 to 4 percent more this year for food -- from meat to produce to wheat-based products, like bread, cereal and crackers.
Huddleston said he has to pay more for the seeds he's planting, fuel to power his tractor and fertilizer to spread across the field.
"When we start harvesting wheat in a couple months, my fuel costs are probably going to be $1,500 a day," he said. "I've already decided that this fall, if diesel is still this high, I won't be doing as much plowing."
Processed foods will get more expensive faster this year than raw ingredients because it takes more raw ingredients, people and transportation to produce prepared meals, according to the Texas Farm Bureau.
Nearly half of retail food price increases come from fuel, energy and transportation costs. Less than a third of the cost comes from raw farm products.