This is a record-breaking winter for North Texas.
DFW has seen the most 80 degrees days in a winter season and 80-degree temperatures are expected again Thursday when the forecast high is 86. If we exceed that, it would be a record high.
This February is on track be the warmest on record in North Texas and this winter will be the warmest on record. We may also end up with the fewest number of freezes ever seen at Dallas/Fort Worth International Airport.
So, are we going to pay for this nice weather with a hot summer? Maybe.
Looking back at past warm winters, there is some correlation to hot summers. Before this year, the warmest winter on record was in 2000. That year, the summer ended up being the 14th warmest on record.
The Climate Prediction Center released their spring and summer outlooks for 2017. Both are calling for above normal temperatures.
Below is the temperature outlook for this spring: March, April and May.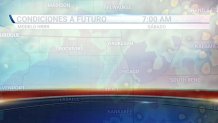 This is what the summer outlook shows for June, July and August: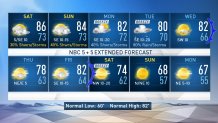 While a hot summer isn't guaranteed, it is possible.