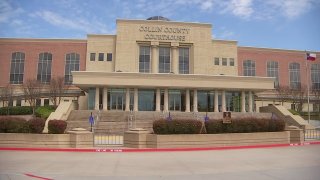 The Collin County Courthouse will reopen Wednesday after a two-day closure due to an electrical outage.
The outage impacted everything from lights to escalators, elevators, fire pumps and water pumps, the county said.
The county said repairs, testing and inspection would continue through Tuesday night, but they planned to reopen Wednesday.
If officials are forced to deviate from the plan, updates will be posted on the county website