Dallas police are investigating the deaths of two men whose bodies were found in the trunk of a car parked near a park Tuesday afternoon.
The discovery was made late Tuesday morning near Pueblo Park near Pueblo and Bataan Street.
City landscapers were working nearby, noticed a smell coming from a late model four door black Cadillac and called police.
Police conducted a welfare check finding the bodies in the car's trunk. The men have been identified as 28-year-old Robert Diaz III and 20-year-old Jacob Collard. Police are now investigating the case as a double murder.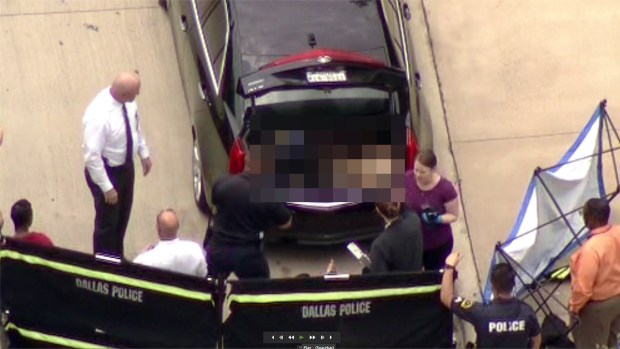 Police Identify Men Found Dead Inside Car Near Dallas Playground

People living nearby told NBC5 that they've seen the car there for several days. They believe it was even covered with a tarp at one point.
Dallas Police are asking anyone with information about how the car got to Pueblo Park or descriptions of the people who drove it here to call Detective Sayres at 214-283-4849.
Further details have not been released.
Check back and refresh this page for the latest update. As this story is developing, elements may change.