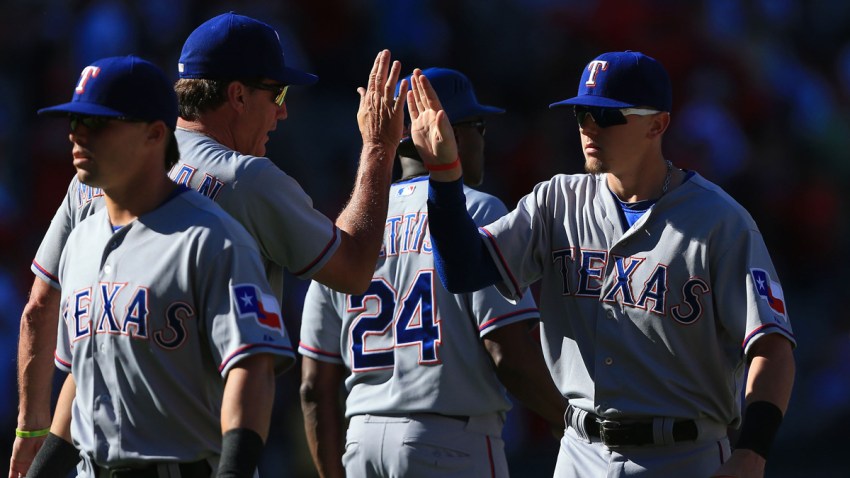 Normally when rosters expand in September and youngsters are called up, it's what they call a "cup of coffee" — just a chance to get a taste of the big leagues with no intention of said kids playing that much.
But in Ryan Rua's case, it's been much different, due partly to the fact that the Rangers are out of contention and can afford to play some kids. But Rua's been more than a call-up this month, he's been one of the key cogs in an offense that has been on a tear for the past two weeks.
Rua, 24, has played 24 games now for the Rangers and is batting .315 with two homers (both in the past week) and 13 RBIs. Look closer and break out the Rangers' current streak of 11 wins in their last 12 games, and Rua is batting .381 in that span with a .409 on-base percentage and .619 slugging percentage. He has four doubles, two homers and seven RBIs over that time.
His big three-run home run on Wednesday made a nail-biting 2-0 game a convincing Rangers win over the Astros.
Rua's success isn't a complete shock after he stood out for both Double-A Frisco and Triple-A Round Rock this season with a combined .306 average and .378 on-base percentage to go with 18 homers and 74 RBIs.
His defensive versatility — he can play first base, third base and left field and has done each this month for the Rangers and also played second base in the minors — will give him a good shot to crack the 2015 Opening Day roster, and if he doesn't, you have to think he'll find his way up shortly thereafter.
Copyright FREEL - NBC Local Media