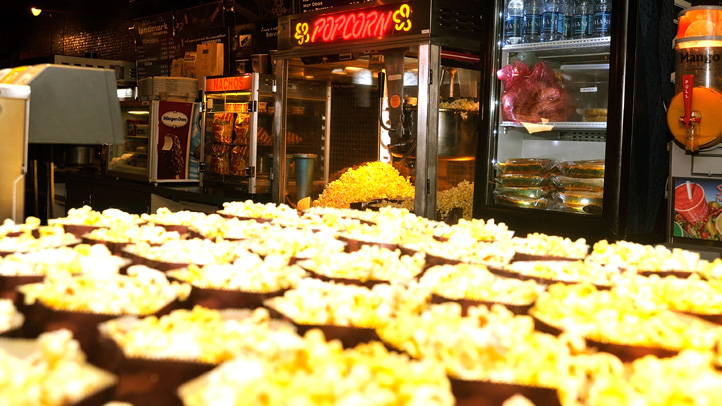 Things are getting reel-y impressive out at Alliance Town Center as Cinemark announces that an all-new 14 screen concept theater will be screening films in 2012.
The company's new "Cinemark NextGen" design concept will be in place for the theater, with all-digital projection and sound, 2D and Real D-3D pictures, and an ultra-sized XD Extreme Digital auditorium -- just like the others installed in the DFW area.
While that will please projection perfectionists, folks looking for a popcorn flick will be happy, too. Part of the concept includes a self-serve concession stand for soda, candy bars, and, yep, even popped kernels of corn.
"This Cinemark NextGen movie theatre will be a flagship location for our customers to enjoy in north Fort Worth," states Alan Stock, Cinemark's Chief Executive Officer in a press release. "The new complex will provide the best movie-going experience available and will be the perfect complement to the 19 theatres that Cinemark currently operates in our home town of Dallas-Ft. Worth."
Dinner and movie won't be difficult, either -- there's already an Olive Garden, BJ's, and Freebirds in place, with Mi Cocina and Baker Bros. coming soon to the Town Center.