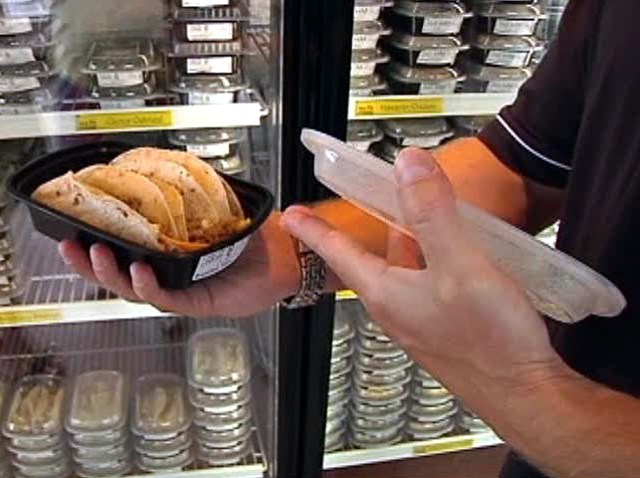 A Texas-based company wants to replace the soggy sandwiches and frozen dinners in your lunchbox with fresh alternatives.
Mark Corwin, a former Special Forces Marine and certified personal trainer, hopes to change the way North Texans eat on the go.
"Nothing is processed, there are absolutely no preservatives, and it's 98 percent gluten-free," said Corwin, the owner of My Fit Foods.
A wall of refrigerated cases displays all kinds of meal options from breakfast tacos to beef tenderloin. There is a nutritionist on site, and a nutritional label on every lid.
The store in Dallas' Preston Center is the Houston-based company's 15th location, and second store in Dallas.
"They opened last Friday, and I came in three minutes after they opened," said Julie Owen, a Dallas nurse.
She has been back every day since.
"It's kind of embarrassing," Owen said.

The prices at My Fit Foods range from $3.75 for a small serving of oatmeal to $12 for a large portion of the tenderloin stir-fry.
"I don't think, by the time you go buy something at the grocery and cook it, it's going to be any cheaper," said Eva Hollingsworth, who lives in Houston, but was visiting Dallas for the weekend.
She insisted on introducing her Dallas friend, Ann Whitacker, to My Fit Foods.
"I haven't tasted anything yet," said Whitacker, as she perused the display cases.
It took Corwin about 90 seconds in the microwave to change that. Whitacker sampled one of the chain's more popular dishes, Killuh Chilli.
"That's got to be the best chili I've ever had," she said. "It's really good!"
Corwin can only hope it leaves that good taste in all his customers' mouths. My Fit Foods plans to open 10 locations across the Dallas-Fort Worth area over the next two years. There are stores planned for Uptown Dallas, Plano, Frisco, Southlake, Keller and Arlington.