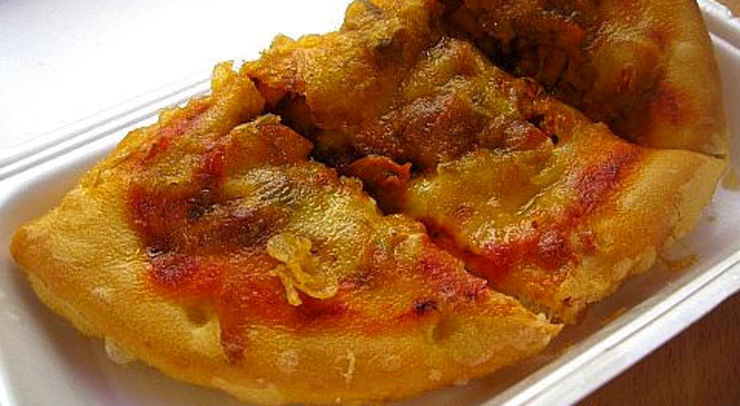 Gennarino's, rolling out this Labor Day weekend in Las Colinas, Irving and Fort Worth will counter all the hub-bub over fried butter, Frito Pie and beer found at the State Fair of Texas.

There's a story behind the Gennarino's name, owned by Raffaele and his wife Elizabeth Ranieri and his brothers Armando and Alessio Ranieri.

The story of three brothers from Naples, Italy coming to America to open a pizzeria is a common tale.

But the story of three brothers from Italy coming stateside to roll out a Neapolitan-style friggitoria (that's Italian for a 'shop selling fried food') on wheels is more 2011.

Toss fried pizza into the mix and this story may just have all the scrumptious ingredients (fried fettuccine Alfredo is another menu option) to turn it from present-day lunch option to the stuff of foodie legend.

For that to happen though, people have to participate in making Gennarino's a success.
So run an extra mile on the treadmill to ready your stomach for an awesome intake of carbs and jump on the Gennarino band wagon, er... truck.

Here's how:
Follow them on twitter or pay attention to their Facebook page.

Call Gennarino's at 832-633-2837.