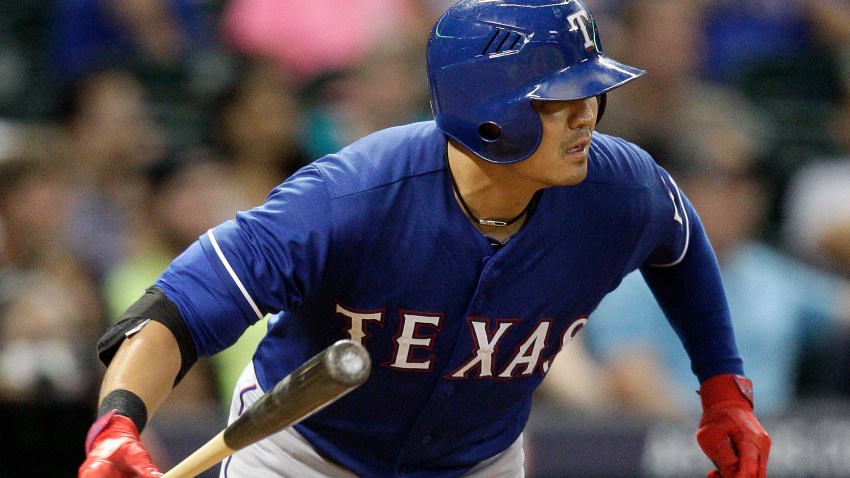 The Rangers' disastrous season has a poster boy, and his name is Shin-Soo Choo. Or, wait, is it Prince Fielder? Perhaps Ron Washington?
Signed last winter to be the rangy left fielder and a leadoff table-setter for the big bats of Adrian Beltre and Prince Fielder, Choo was a bust. A flop. His dismal season never get off the ground, helping the Rangers deteriorate from a team with World Series aspirations in March to one dragging baseball's worst record into the final two weeks of the season.
He initially injured his ankle in a game during April, but stubbornly refused to go on the disabled list. He now said he was also dealing with an elbow problem since the beginning of the season.
Bottom line? Choo's play was underwhelming. In 123 games he put up subpar numbers like a .242 batting average with only three stolen bases. Last year with the Reds he hit .282 with 20 steals.
Choo underwent surgery on his elbow on Aug. 29 and Wednesday will surrender to the ankle pain from torn cartilage and undergo surgery that will keep him from running for a couple months.
Like the entire team and organization, 2014 is a season Choo would like to pretend never happened.
A native Texan who was born in Duncanville and graduated from UT-Arlington, Richie Whitt has been a mainstay in the Metroplex media since 1986. He's held prominent roles on all media platforms including newspaper (Fort Worth Star-Telegram, Dallas Observer), radio (105.3 The Fan) and TV (co-host on TXA 21 and numerous guest appearances, including NBC 5). He currently lives in McKinney with his wife, Sybil, and two very spoiled dogs.
Copyright FREEL - NBC Local Media