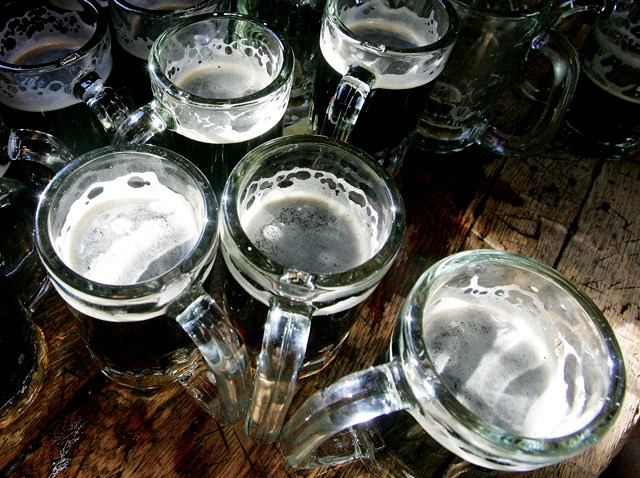 Imagine a Super Bowl without beer.
A local beer distributor is making sure no one has to go without a cold one.
"We feel like we play a big part in making sure this is a great experience for North Texas," said Mike McGuire, Andrews Distributing Co. president.
Andrews Distributing says its beer plan is air tight. The distributor supplies Miller, Coors and hundreds of other brews to 10,000 retailers across North Texas, including Cowboys Stadium.
"We are going to be delivering beer almost 20 hours a day from Tuesday (during) Super Bowl week all the way through Sunday, the evening of Super Bowl," McGuire said.
Super Bowl week is company's biggest week ever.
On an average week, it distributes about 500,000 cases of beer around North Texas. The number could likely double in the two-week buildup to the Super Bowl.
Fuel City in Dallas has nearly doubled its beer orders. Owner Parker Benda said the beer has to be cold -- and it can't run out.
"We've had some pretty big events, but Dallas has never had a Super Bowl," he said.
Benda said Fuel City looked at its beer sales during last year's NBA All-Star weekend and doubled its order.
McGuire said 12 refrigerated trucks loaded with 1,000 cases will be parked in key entertainment districts around North Texas.
"Literally, if someone were to call into our dispatch and say, 'Hey, we need some Miller Light on draft; we've run out even though we had extra,' literally, we will have a truck in the entertainment district that can literally pull up and deliver beer right on the spot," McGuire said.
Two trucks will sit outside of Cowboys Stadium on Super Bowl Sunday -- just in case.
Another monster job is inside the stadium.
But Cowboys executive Stephen Jones said he is confident in the stadium's beer plan.
"The good news is, we have had some good warm-ups," he said. "Our opening night with the Giants, of course, was well over 100,000 people, and the NBA All-Star game (was) over 100,000, so we've had some big events out there."