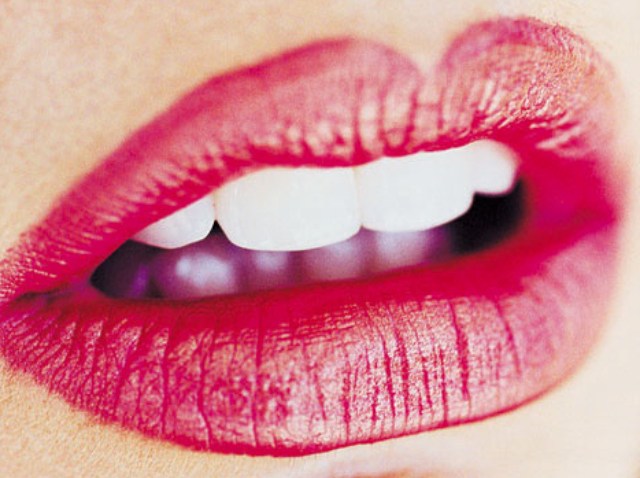 Whether the city can provide enough of a flu shot fix or not, there's no reason a stick to the arm has to be one's only defense against the nasty virus. Behold the power of flu-fighting lip balms and spa treatments in the war on bugs.
LaRocca Skincare Lip Shield isn't your tween-self's cherry Lip Smackers, honey. The latest in lip balm addictions comes in a tiny tube, but packs a strong list of ingredients, including the virus-killing cha de burge, Camu Camu to boost the immune system and colloidal gold (gold as in, gold) with anti-microbial and anti-inflammatory properties. That's not counting the long list of vitamins, minerals and Alpha Lipoic Acid to moisturize, nourish and fight wrinkles on that pretty pout. The Lip Shield can be worn with or without gloss on top, but it should be noted that the strong line of defense is still no excuse to go around kissing any sick frogs.
It's a well-known fact that Dallas houses some of the poshest spas, but that's not all they're capable of: both Exhale Spa and ZaSpa offer healing therapies and holistic treatments to lay the groundwork for a healthy flu season.
At Exhale, restoration retreats range from seven days to six weeks, including varying degrees of mind/body classes, acupuncture, nutrition wellness coaching and health-stimulating facial and body treatments. Detoxification programs are also available to rid the body of toxins and promote a number of immune strengthening properties for the long term.
ZaSpa takes a holistic approach to wellness, with multi-layered treatments inspired by ancient practices to not only beautify the skin, but also to lay the groundwork improve one's overall bodily health. Reiki, specifically, has become a sought-after ritual within the spa-abiding community, employing specially trained therapists in the Japanese technique to reduce stress and heal. The treatment relies on the free flow of "life force energy" which in turn prevents a person from getting sick or feeling poorly. Reflexology is also offered, a targeted massage technique for the hands and feet that is believed to reduce stress and sickness.
So, if you're healthy and want to stay that way, and beauty products and spa treatments are the preferred method of trying to do so, they may just help.
Copyright FREEL - NBC Local Media