Samantha Davies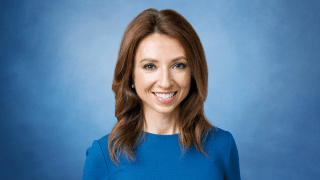 Samantha Davies joined the NBC 5 team in February of 2009, and can be seen covering traffic on NBC 5 Today from 4:30 a.m. to 7 a.m. Monday through Friday. She also is the meteorologist for NBC 5 News at 11 a.m.
Samantha is no stranger to the NBC family. Prior to NBC 5 Samantha was a meteorologist for NBC Weather Plus and MSNBC providing national forecasts. She has also made appearances on Nightly News, The Today Show, Early Today, and CNBC. She was also the morning meteorologist for Squawk Australia, on CNBC World where she forecasted international weather.
E-mail Samantha | Follow Samantha on Twitter | Like Samantha on Facebook | Find Samantha on Instagram
Samantha's experience also includes working at WBAL-TV in Baltimore, MD, WSIL-TV in the Cape Girardeau, MO-Paducah, KY-Harrisburg, IL market, and WKAG-TV in Hopkinsville, KY. In addition to providing weekly forecasts, her duties included science and entertainment reporting.
Samantha earned her AMS-CBM Television Seal of approval in March 2007, and is also a member of the National Weather Association. In 2004, she graduated from the State University of New York College at Oneonta with Bachelor of Science in Meteorology.
Samantha's hometown is what initially got her interested in weather. She is originally from Rochester, NY, where an average winter could result in over 90" of snow! Lake effect snow started her interest in meteorology. That passion further developed in the summer of 1992, the year of one of Florida's most devastating hurricanes, Hurricane Andrew. Samantha was there and was part of the evacuation process. She saw first hand the damage and devastation left behind by that powerful storm.
While not at work, Samantha enjoys playing tennis, reading, and trying out new restaurants.