Meredith Yeomans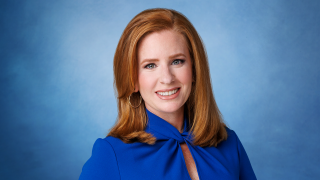 Meredith Yeomans joined NBC 5 in May 2015. She has lived in Collin County since 2012 and is proud to report stories from the place she calls home.
In 2014, she won the Texas Associated Press Broadcasters awards for "Best Spot Story" and "Best Series."
Originally from Florida, she received her degree in journalism from the University of South Florida in Tampa.
Her broadcasting career began in radio in Tampa. She has held various roles at WFLA in Tampa, KTRK in Houston, KVTK in Phoenix and KTEN in Sherman.
Meredith's interests include sports, animals, film, fashion and facts.
Email Meredith | Find Meredith on Facebook | Follow Meredith on Twitter | Find Meredith on Instagram