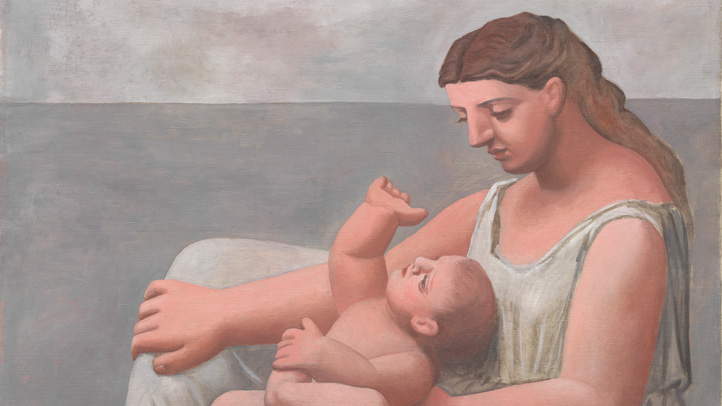 The Age of Picasso and Matisse: Modern Masters from the Art Institute of Chicago
Now - February 16, 2014
The Age of Picasso and Matisse: Modern Masters from the Art Institute of Chicago is on exhibit at the Kimbell Art Museum, the only venue for this first-ever loan of its kind from the Art Institute. The presentation of nearly 100 works—including both paintings and sculptures from the Art Institute's superb collection—features some of the greatest modern European masterpieces of the 20th century. The exhibition will continue through February 16, 2014.

Following upon the success of the Kimbell's 2008 exhibition of Impressionist masterworks from the Art Institute, The Age of Picasso and Matisse will tell the story of European art in the first half of the 20th century through the holdings of one of the world's foremost encyclopedic museums. Including the works of artists from France, Germany, Italy, the Netherlands, Romania, Russia, Spain and Switzerland, the exhibition will survey the significant art movements that shaped the history of modern art.
Picasso's Old Guitarist of 1901, one of the painter's most beloved icons, begins the visitor's journey; his monumental Nude under a Pine Tree of 1959 is its conclusion. The Art Institute's signature Bathers by a River, one of Matisse's most important large-scale paintings, is shown with works from virtually every stage of his career. Bathers by a River represents Matisse's most important response to the language of Cubism invented by Picasso, Georges Braque, Fernand Léger and Juan Gris in the years around 1910.

This exhibition is organized by the Art Institute of Chicago and the Kimbell Art Museum, Fort Worth. Presenting sponsorship for the exhibition is provided by the Leo Potishman Foundation and J.P. Morgan. It is supported by an indemnity from the Federal Council on the Arts and the Humanities. Promotional support is provided by American Airlines, the Fort Worth Star-Telegram and NBC 5.

Kimbell Art Museum hours: Tuesday–Thursday and Saturday, 10 a.m.–5 p.m.; Friday, noon–8 p.m.; Sunday, noon–5 p.m.; closed Monday. For general information, call 817-332-8451. Website: kimbellart.org. Address: 3333 Camp Bowie Blvd., Fort Worth, TX 76107.

*Admission to view the Museum's permanent collection is always FREE.
**Admission to this exhibition is $18 for adults; $16 for seniors age 60 and over and for students with an ID; $14 for children ages 6¬–11; and FREE for children under 6 and for Museum members. Admission is half-price on Tuesdays and after 5 p.m. on Fridays.