Hasan's Beard Case at Appeals Court
The hearing is set to begin at 1 p.m.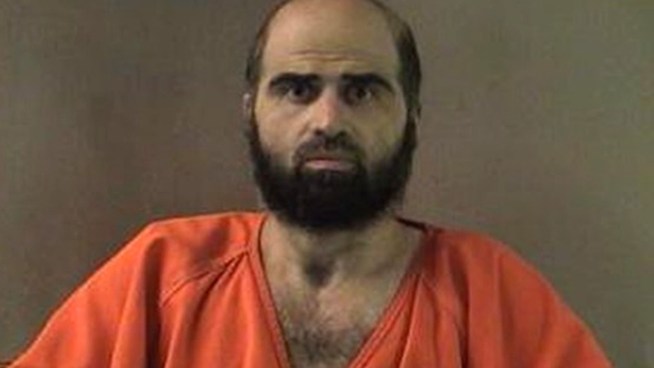 AP
FILE - This undated file photo provided by the Bell County Sheriff's Department via The Temple Daily Telegram shows Nidal Hasan, the Army psychiatrist charged in the deadly 2009 Fort Hood shooting. A military judge was expected Thursday to give an official order for a forcible beard shaving for Hasan. An appeals court has said Hasan can appeal that order, thus triggering another delay in his upcoming murder trial. (AP Photo/Bell County Sheriff's Department via The Temple Daily Telegram, File)
An Army appeals court is set to hear arguments about an issue that's delaying the murder trial for the suspect in the Fort Hood shooting rampage: his beard.
Maj. Nidal Hasan has appealed the trial judge's order that he must be either clean-shaven or forcibly shaved before his court-martial.
The Army psychiatrist says the order violates his religious rights because his Muslim faith requires him to grow a beard.
The U.S. Army Court of Criminal Appeals at Fort Belvoir in Virginia will hear from government attorneys and Hasan's lawyers Thursday. Government attorneys have said the judge is allowed to enforce the Army rule that prohibits beards.
Hasan faces the death penalty if convicted in the 2009 attack that killed 13 people at the Texas Army post.