Send Us Your Back-To-School Photos!
Send back-to-school pics to isee@nbcdfw.com
Sunday, Aug 26, 2012 | Updated 1:48 PM CDT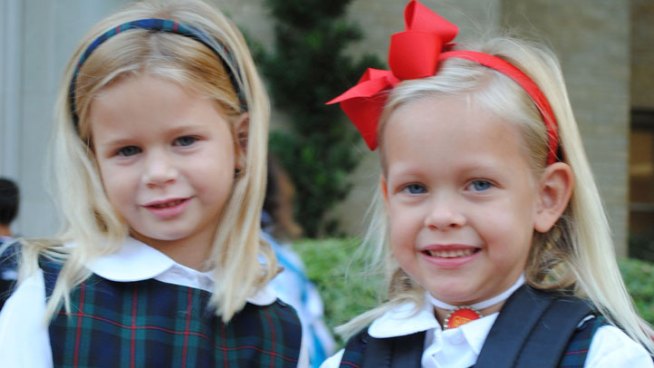 Amanda-Paredes
Sarah Cate and Alexandra on their first day of school at Christ the King in Dallas in 2010.
Summer vacation is over for North Texas school children as kids in the Dallas-Fort Worth area head back to class.
The first-day-of-school photo is a time-honored tradition to ring in the occasion, and we want to share yours on TV and online!
Send a photo of your child's back-to-school moment to isee@nbcdfw.com.
Photos will be posted to nbcdfw.com, and some will be shown on air.