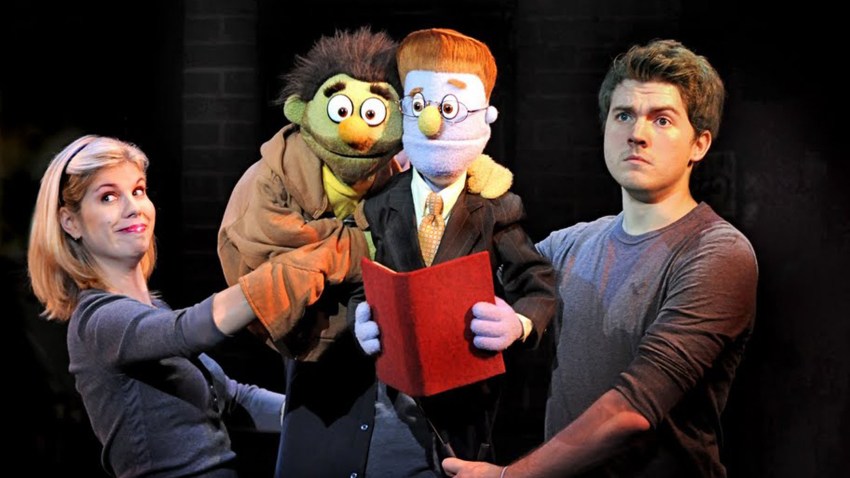 When Natalie Geisenberger clinched a bronze medal at the Vancouver Olympics, she threw her arms skyward with such exuberance that it seemed like she was about to fall from her sled.
Soon, she might top that celebration.
Gold from the Sochi Games is in her sights now, and the reigning world champion and World Cup titleholder is the overwhelming favorite in the women's luge competition that starts Monday with two runs. The final two runs at the Sanki Sliding Center are Tuesday night, when it would be a shock if Geisenberger doesn't give Germany its fifth consecutive gold medal in the event.
Sports Connection
Connecting you to your favorite North Texas sports teams as well as sports news around the globe.
"I had two goals when I was a child: the world champion title and an Olympic medal," Geisenberger said. "I have both. What comes now is a bonus. I know I can slide and I can start and my sled is good and my lines are pretty good."
She speaks modestly, almost unimpressed with her success in this four-year cycle since the Vancouver Games. She's won 18 World Cup or world championship races in this quad; everyone else in women's luge, combined, has 21 wins in that timeframe.
But one of those losses came on the Sochi track last year, when teammate Tatjana Huefner - a four-time world champion and the reigning Olympic gold medalist - edged her in a World Cup event.
"Natalie has pressure," Huefner said. "I'm fine."
Still, in the last two years, there's been no question who the world's best is.
Geisenberger - who excelled in a number of sports before fully committing to luge, and who's taller and stronger than just about everyone else on the circuit - has appeared in 18 races, with 14 golds and four silvers.
"She's strong. The girl is strong," U.S. luger Kate Hansen said of Geisenberger. "And she's big. She puts up start records on almost every track. That's undeniable. No matter what the Germans are doing, no matter what secrets they're pulling into all this, she's an athlete. She works hard. Good runs come and go and she lays them down most of the time, but I think on other tracks, she is beatable."
Hansen won the last World Cup race of the season, becoming the first American singles luge competitor to do so since Cameron Myler prevailed in a women's singles race on Nov. 22, 1997.
The only other American to win a major international luge race since - and really, one of only a few non-Germans to do so in the last 20 years - was Erin Hamlin, who won the world championship in 2009. This is the third Olympics for Hamlin, who was 12th at Turin in 2006 and 16th at Vancouver.
"This time, it's obviously still a huge deal," Hamlin said. "But I feel a little bit more comfortable, I think."
And really, why wouldn't Hamlin, Hansen, their U.S. teammate Summer Britcher or anyone else in the field not named Geisenberger feel comfortable? There's no pressure on anyone else.
"The Germans are great drivers," Hansen said. "They've been doing this since they came out of the womb."
A scene on the finish deck at the track a few days ago neatly tells the story of Geisenberger's life right now. She was a few minutes removed from her last training run of the afternoon, was tinkering with her sled and chatting with a couple of teammates. There were at least two dozen other people all within a few feet of where she stood, everyone seeming to be looking in one direction.
All eyes, just as they will be on race night, were on Geisenberger.
Her top competition figures to come from Huefner. Anke Wischnewski, another German, should contend. Hamlin has looked good in training at times in recent days. Canada's Alex Gough has proven she's a true contender as well, though it wouldn't be a shock if Germany swept the Olympic podium - finishing 1-2-3 for the third time since 2002.
"I'm a little bit afraid of the night between the two race days. That will be the most difficult for me," Geisenberger said. "But I learned a lot in Vancouver. So we'll see."