Two-year-old Rise No. 1 is a taste of the French countryside in the heart of Dallas.

Among sparkling indoor trees and library shelves stacked with books and linens and figurines, owners Hedda Dowd and Cherif Brahmi have created a sanctuary devoted to the pleasures of the table. Romantic and warm, Rise No. 1 is particularly popular with couples, including a certain former President and First Lady who now make their home here in town.

The specialty of the house is the soufflé, a "masterpiece of French cuisine". Known for sourcing only the freshest ingredients, each of the soufflés offered at Rise is a tempting combination of intense flavor and ethereal texture. Dowd and Brahmi have compiled a collection of their mouthwatering recipes for their first book, set to arrive late this year or in early 2011. In the meantime, we've been treated to a sneak peek at the following formula for a classic ham and cheese soufflé. Bon Appétit!

Rise No. 1's Jambon & Gruyère Soufflé

Ingredients:

4 oz. butter, divided
½ cup Parmesan cheese, grated and divided
½ cup all purpose flour
2 cups whole milk
salt

white pepper
¼ tsp. ground nutmeg
2 cups Swiss cheese, grated (Gruyère or other high-quality variety)

12 oz. ham, ground or finely minced
3 egg yolks

18 egg whites

1. Preheat oven to 375˚. Butter 6 oven-safe ramekins and coat with grated Parmesan cheese.

2. Melt 2 oz. butter in a large saucepan set over medium heat, add flour and stir. Cook for 2-3 minutes, remove from heat and cool.

3. For the soufflé base, bring milk to a boil in a separate saucepan. Add a dash of salt, a dash of white pepper and the nutmeg. Pour hot milk slowly into the butter and flour mixture and return to a boil, stirring constantly for two minutes. Turn off the heat and continue to stir until mixture thickens.

4. Add Swiss cheese, ham, ¼ cup Parmesan cheese and egg yolks and stir to combine. (Up to this point, recipe can be made ahead. Be sure to keep the base mixture warm, as this will help the soufflés rise.)

5. With an electric mixer, beat 18 egg whites to soft peaks. Add the warm base mixture and combine with mixer.

6. Divide the mixture among the 6 ramekins, filling to top. Place ramekins on lowest rack of oven and allow 6-8 inches of space for the soufflés to rise. Bake 20-25 minutes or until tops of soufflés are browned. Serves 6.
For more tips, tricks and recipes from local chefs, Gourmet Yourself in our special feature.
---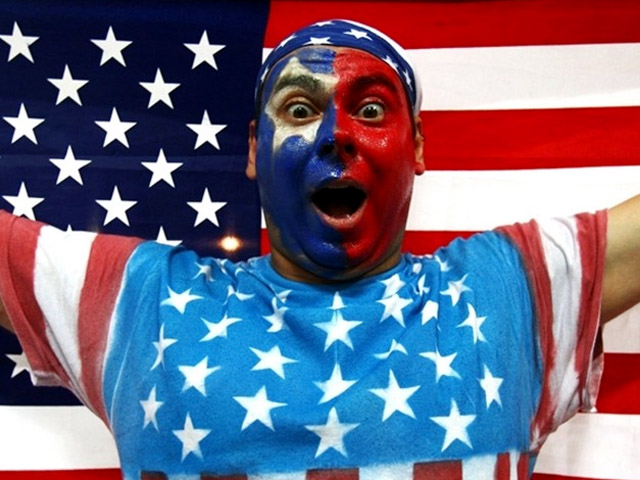 It's snow joke: The Vancouver Winter Games are here! Check out NBCDFW's full coverage, complete with amazing photo galleries, and more! Fan us on Facebook and on Twitter
Copyright FREEL - NBC Local Media