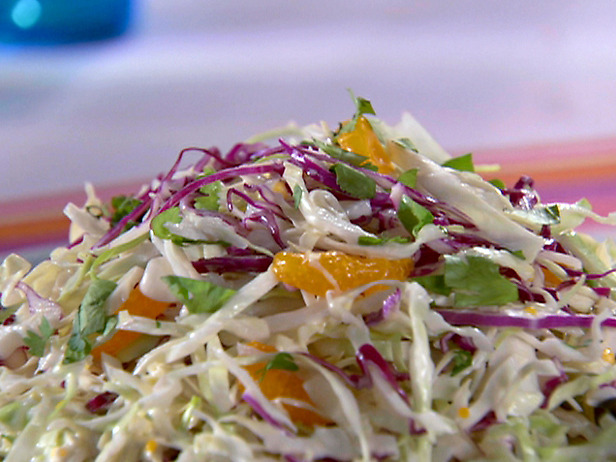 2 whole chayotes cut in half (blanch, grill then julienne)
1 jicama (peel and julienne)
2 white cabbage heads (shred)
1 red bell pepper (julienne)
1 yellow pepper (julienne)
1/4 cup chopped parsely
1/2 cup sun dried tomatoes
1 shallot (chopped)
2 cloves of garlic (chopped)
1 cup olive oil
1 tsp sugar
salt and pepper

Mix together the first six ingredients into a bowl. Put the garlic and shallots in a bowl of lime juice. Blend the sun dried tomatoes with the red wine vinegar and add to the bowl. Take olive oil and add slowly to the mixture, then add sugar, salt and pepper to taste.