Diana Zoga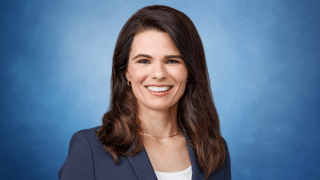 Diana Zoga is the consumer reporter for NBC 5 Responds - helping North Texans resolve their consumer complaints and understand their rights.
Diana joined NBC 5 in 2017 after spending 14 years as a reporter at news stations in St Louis, Missouri, Tulsa, Oklahoma and Sherman, Texas.
Diana is a graduate of Plano East Senior High School and the University of Texas at Austin.
Follow Diana on Twitter | Like Diana on Facebook | Follow Diana on Instagram
Diana is the daughter of Kosovar Albanian immigrants and still speaks Albanian at home.
During the war in Kosova in the late 1990s, much of her family had to escape to refugee camps to survive. News coverage became critical, as she often scoured news stories looking for any sign of her relatives.
That experience later inspired Diana to go into journalism - which she says feels more like a calling than a job.
Diana is married and lives in Dallas, a short drive from her parents' home, so she continues to enjoy her mother's home-cooking a few nights a week.