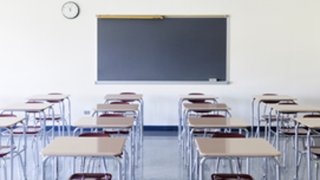 NBC DFW – INTERNSHIP PROGRAM
NBC Universal offers paid internships for college students at multiple business units in the Dallas-Fort Worth area. NBC 5, Telemundo, and ArtHouse offer internships in news, sales, marketing, and/or design.
Basic requirements include:
GPA of 3.0 or above
Currently attending an accredited college or university and working towards a degree
Be at least a junior in class standing
Have previous relevant work experience (preferred – not required)
Individual departments may have additional preferred criteria
NBC DFW offers internships in News, Sales, Telemundo Marketing and ArtHouse Design.
KXAS NEWS
Interns will work with the Assignment Desk, Consumer/Investigative Unit, Producers, Associate Producers, work with Reporters and Photographers and work with the Web team. Interns will be able to make a demo tape if desired. At the end of the internship, intern will be exposed to all aspects of Broadcast News.
TELEMUNDO NEWS
Interns will assist news production, research for story development, assist anchors with video logs, customer service (call back viewers), and production assistance. Intern must be able to read and write Spanish and English. Will be able to make a demo tape if desired.
Local
The latest news from around North Texas.
ArtHouse
Students will have the opportunity to assist the design staff with preparation of still and moving graphics of daily newscasts for television stations across the country. Opportunities may include but are not limited to: involvement with operational or special projects, digital requests, or print requests.
SALES
Interns will learn Nielson Ratings, assist with research for sales and sales marketing support, be able to work with Account Managers and also assist with Power Point presentations. Student will be able to learn entire sales process.
KXAS CREATIVE DEPARTMENT
Students interested in advertising, commercial production, public relations, or writing will find this to be an ideal area. Accepted candidates will aid in scheduling promotional materials, assist with commercial/promotional shoots, and write advertising copy. Opportunities may include but are not limited to: producer responsibilities such as commercial conceptualization, research, supervision of pre-production, editing and post-production tasks.
TELEMUNDO MARKETING
Interns will work with Marketing Director and Producer on image and promo spots. Will learn to write and shoot for promos. Intern will also work with department on outside station events.
You may e-mail your resume and completed application (below) to NBCDFWInternships@nbcuni.com or fax to 817-654-6442.