Ben Russell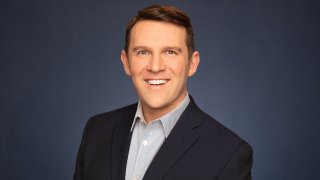 Ben Russell is a 10-time Emmy award-winning reporter who joined NBC 5 in October 2011. You can see him reporting weekday mornings from 4:30 a.m. to 7 on NBC 5 Today.
Prior to his career in DFW, Ben worked at WHP in Harrisburg, PA and WDTV in Bridgeport, WV, and he is a proud graduate of West Virginia University.
Ben looks forward to the opportunity to tell memorable stories every day.
Ben and his daughter live in Hurst, and can often be found exploring the many wonderful parks and sites that North Texas has to offer.
Follow Ben on Twitter | Like Ben on Facebook | Follow Ben on Instagram