Evan Anderson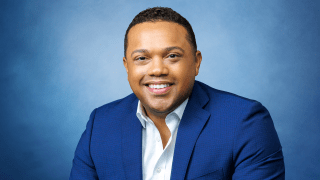 Evan Anderson anchors NBC 5 Today on Saturday and Sunday mornings and also reports and anchors for NBC 5 Today during the week. He joined NBC 5 in February 2017.
Before returning to the Lone Star State, Evan was the weekend evening anchor at WBNS in Columbus, Ohio, a reporter at KWTV in Oklahoma City, an anchor and reporter at WVUE in New Orleans, and his first reporting job was at KATC in Lafayette, Louisiana.
E-mail Evan| Follow Evan on Twitter | Like Evan on Facebook | Find Evan on Instagram
Evan has had a hand in covering major news events like the Deepwater Horizon oil spill off the Louisiana coast in 2010. Evan was one of the first reporters at the Belle Chasse Naval Air station in Plaquemines Parish after the BP oil rig exploded and sunk. Evan was part of a news team which delivered wall to wall coverage, in what turned into the largest oil spill in United States history.
Evan is also no stranger to severe weather. He has covered a number of tornadoes and major hurricanes. He covered the aftermath of the EF5 tornado that struck Moore, Oklahoma, in May 2013 and Hurricanes Gustav, Ike and Isaac along the Gulf Coast.
Evan is a a proud graduate of Eastern Hills High School. He graduated from Dillard University in New Orleans with a bachelor's degree in Mass Communication and Business Management in 2008. He attended Texas Christian University in Fort Worth in the Fall of 2005 after Hurricane Katrina flooded Dillard's campus. He returned to Dillard in the Spring of 2006.
While at Dillard University, Evan became managing editor for the student newspaper, "The Courtbouillon," was president of the Dillard University Association of Black Journalists and was the Junior Class Vice President.
In his spare time, when Evan is not chasing down a story, he enjoys spending time with his family and friends all over North Texas, and reconnecting with his home teams, the Dallas Cowboys, Mavs, Rangers, and the Dallas Stars!