Tropical Storm Wilfred formed in the eastern Atlantic Ocean Friday morning, using the last of the traditional names selected for tropical systems this hurricane season.
"Get out the Greek alphabet," the National Hurricane Center tweeted.
With "Wilfred," the last of the traditional names on the Hurricane Center's list of storm names for this record-setting hurricane season has been used. Less than two hours later, another disturbance, a sub-tropical storm in the northern Atlantic near Portugal, was dubbed Alpha.
The only time they had done this before was in the deadly 2005 hurricane season, during which Hurricane Katrina devastated New Orleans.
Long before it was named Tropical Storm Wilfred, the disturbance was given a greater than 60% chance for development.
Plus there is still Tropical Depression 22 in the western Gulf of Mexico that is, according to the National Hurricane Center, expected to strengthen to a tropical storm, and possibly a hurricane while moving slowly over the western gulf during the next few days.
TD22 brings an increased risk of heavy rainfall and flooding along the Texas Gulf Coast from Sunday through at least the middle of next week. The NHC said it is too early to determine what areas could see direct wind and storm surge impacts from this system.
There are currently three other distrubances in the Atlantic basin, though at this point they have little probability of cyclone formation in the next 48 hours.
Local
The latest news from around North Texas.
It has been a very active season and its not over yet! Hurricane season in the Atlantic Ocean runs through Nov. 30.
How Do We Name Storms?
Each year, there are only 21 storm names on the list put out by the National Hurricane Center, the letters Q, U, X, Y, and Z are skipped.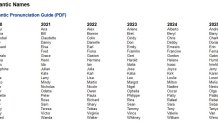 After using up traditional storm names, meteorologists will now use Alpha, Beta and other Greek letters for future storms.