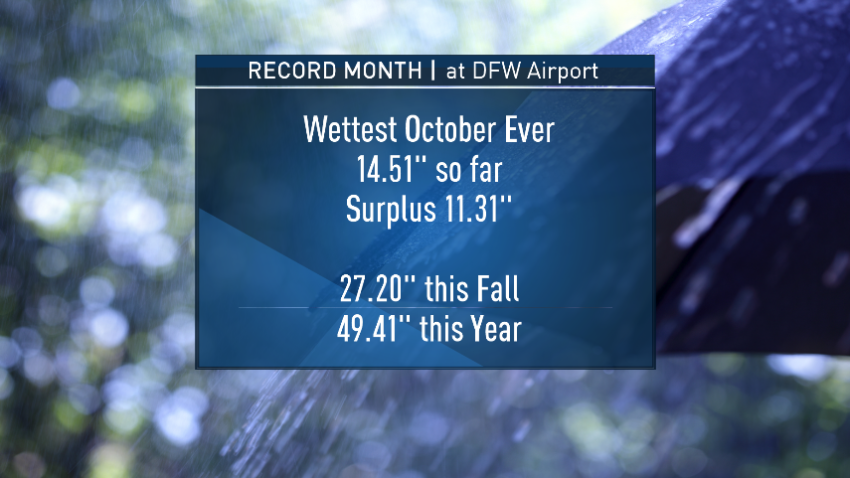 It happened again -- a full day of rain in North Texas on Wednesday with 2.21 inches of rain recorded at DFW Airport.
If you feel like it has been raining a lot in North Texas, you are right. For the second month in a row our rainfall totals have been breaking records. [[498541541,C]]
Coming off of the wettest September on record, October is now the wettest on record. So far this month we have received 14.51 inches of rain. That's 11.31 inches above normal.
Weather Connection
Connecting you with your forecast and all the things that make North Texas weather unique.
This year we have picked up 49.91 inches. We are 21.45 inches above normal for the year. This is not a record breaking total. Right now we are ranked the 7th in wettest years.
Even though the weekend will be dry, more rain is possible next week. Extended models have another round of rain moving through on Halloween, next Wednesday. Stay tuned for timing and specifics on rain amounts. [[498541421,C]]