The unusually cold air that is in place over North Texas will produce patchy frost early Wednesday. A Frost Advisory is in effect from midnight to 9 a.m. Wednesday for areas just north and west of the Dallas-Fort Worth area.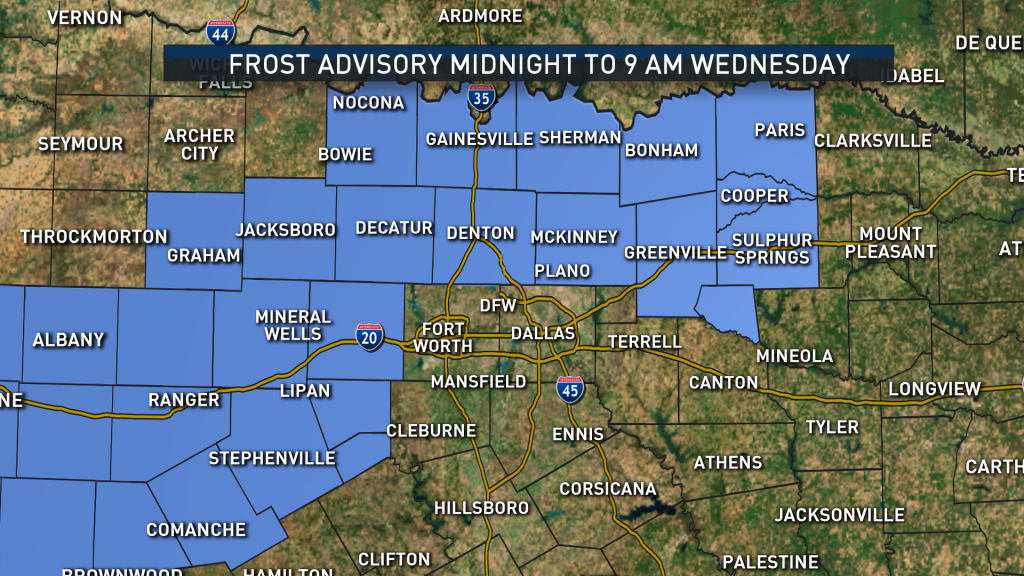 Temperatures will fall into the mid to upper 30s overnight under a clearing sky and decreasing winds. These conditions are favorable for the formation of patchy frost, especially in low-lying and rural areas.
If you have tender plants, you may want to cover them or bring them inside for the night.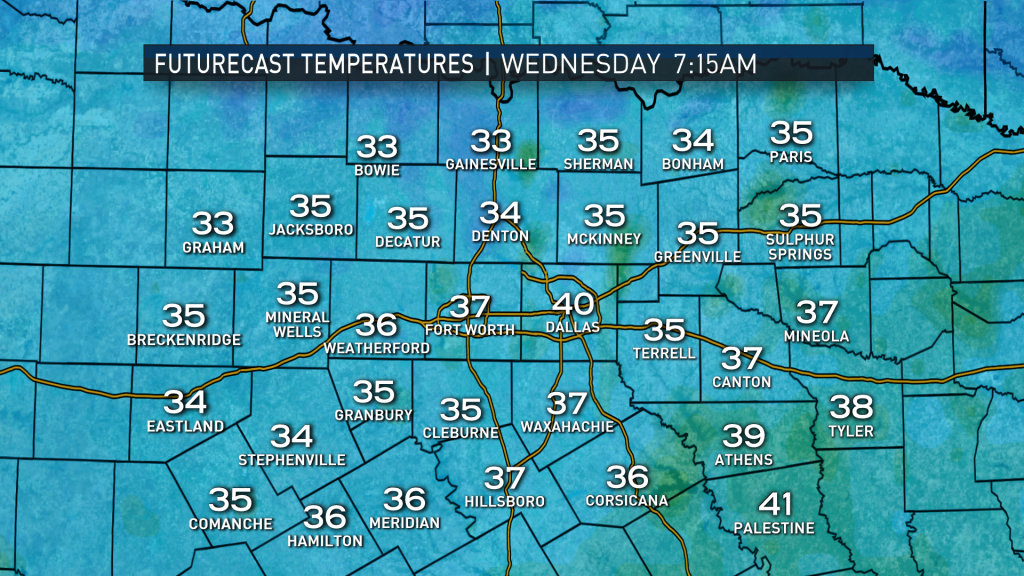 Wednesday morning will be the coldest time of this cold snap. Temperatures will rebound into the low 60s Wednesday afternoon and into the 70s on Thursday.