The strong cold front that moved through North Texas on Friday ushered in some unusually cold air for early April. Temperatures will remain below normal for the weekend.
Saturday morning temperatures were in the 30s. No records were set, it's just mighty cold for early April. Typically the low temperature this time of year is in the lower 50s.
Rain chances remain in the forecast through Monday. Saturday will bring scattered showers and patchy drizzle. Sunday's rain will not be as widespread, therefore a lower chance.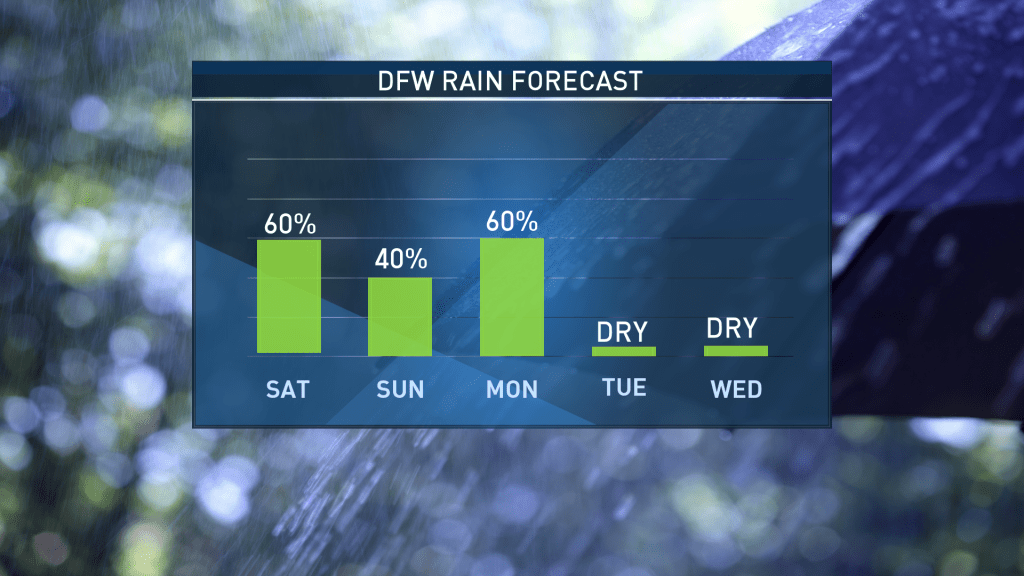 Expect a continued chance of showers and perhaps thunderstorms on Monday. Dry weather returns next Tuesday and Wednesday with a noticeable warming trend with highs in the mid 80s.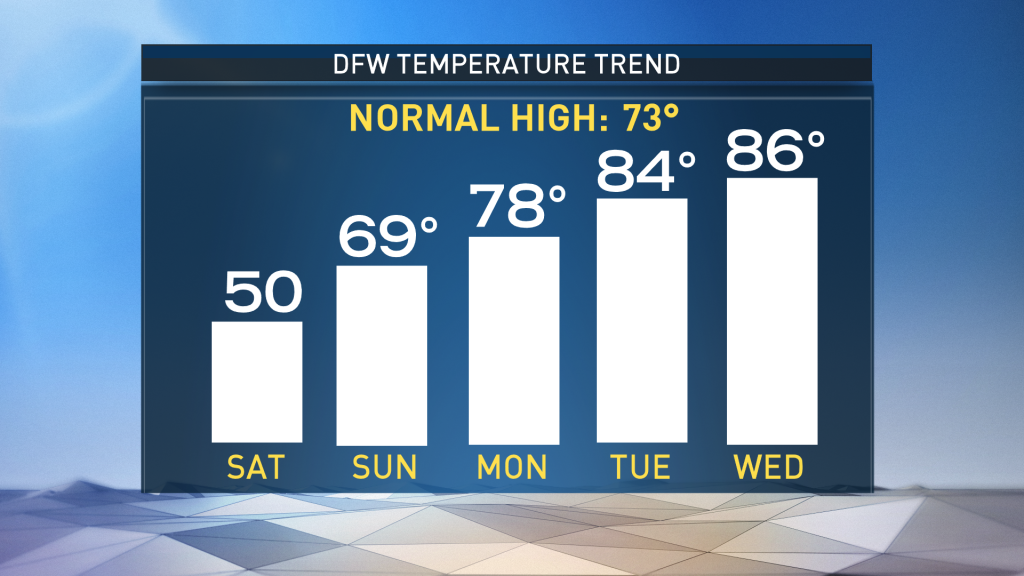 See the latest weather forecast from NBC 5's team of Weather Experts below.