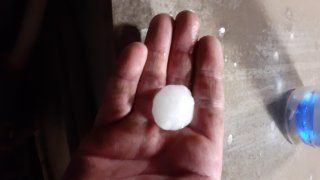 Another round of storms moved through early Monday morning, bringing heavy rain, gusty winds and lightning.
The first round of thunderstorms rolled across Dallas-Fort Worth early Sunday afternoon. It didn't produce any severe weather, but parts of northern Dallas County and Collin County saw some pea to dime-sized hail, along with heavy rain.
By early Monday, a sturdy line of storms marched eastward across North Texas, bringing a handful of severe thunderstorm warnings in Cooke County and later in counties southeast and east of the DFW Metroplex. The main threat in those storms was large hail and wind gusts up to 60 mph.
These storms are due to a cold front moving through. Once the cold front passes this morning the storms will end. Most of Monday will be dry with sunshine returning.
See the latest weather forecast from NBC 5's team of Weather Experts below.