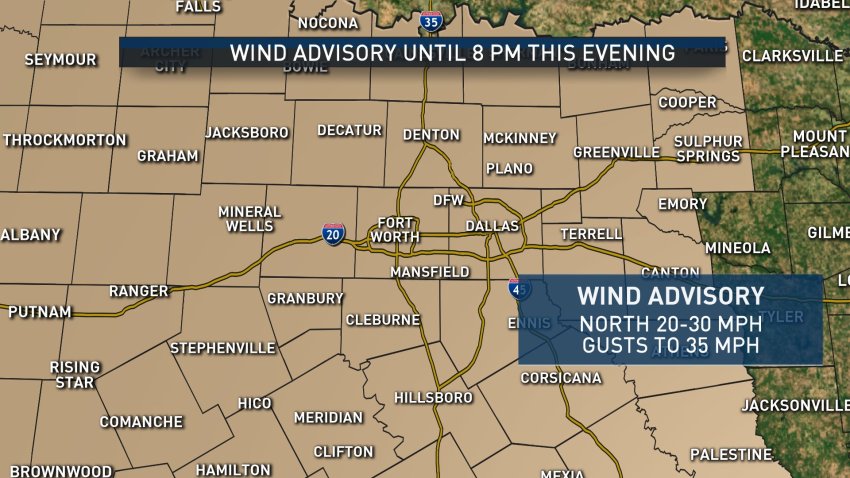 A line of storms associated with a cold front moved through the area Friday morning, bringing rain, strong winds and some hail.
The storms brought dark clouds, heavy rain and lightning to eastern counties of North Texas just in time for the morning traffic rush. Several crashes were reported with the line of showers between 4 and 8 a.m., including a jackknifed 18-wheeler in downtown Dallas.
Much of Friday will be cooler with gusty north winds. Wind speeds of 15-25 mph with gusts around 30 mph will be possible. A wind advisory will be in effect until 8 p.m. tonight.