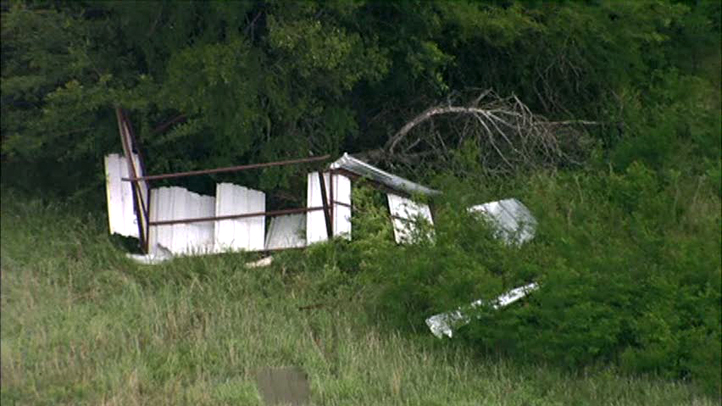 Wind, lightning and rain swept across North Texas on Friday.
The heavy rain drenched Jimmy Buffett fans camping out in Frisco for his Saturday concert and delayed play at the Colonial golf tournament in Fort Worth.
Most of North Texas just emerged wet and windblow, but damage was reported in some places.
Weather Connection
Connecting you with your forecast and all the things that make North Texas weather unique.
Several trailers at a dealership on Highway 287 about two miles south of Decatur flipped over in the wind.
In Lewisville, lightning sparked a small house fire.
The weather also served up challenges for crews cleaning up a fuel spill in Grapevine.
In Van Zandt County, an apartment building in Willis Point was damaged. One person was treated after being hit by falling debris.
NBC DFW meteorologists say we aren't out of the woods yet.
There is a risk for some scattered storms, mainly on Sunday. Most areas will not see rain as a few storms pass through. Everyone will see highs near 90 with high humidity.
You can follow NBC DFW Meteorologists on Twitter @NBCDFWWeather and by using the hashtag #dfwweather.