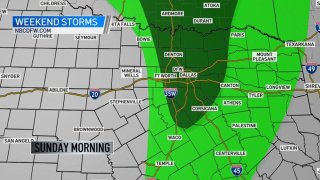 The same system that caused reported tornadoes Saturday afternoon in the Texas Panhandle weakened as they moved eastward toward Dallas-Fort Worth early Sunday morning.
Aside from a thin line of showers along a cold front, the front produced a 55 mph gust over the DFW airport at 4am, and another brought a 48 mph gust to Gainesville. The rest of the line produced gusts to 20-30 mph with decreasing winds following its passage.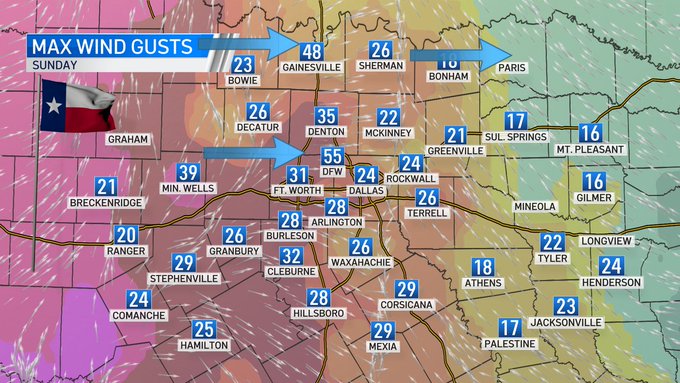 Skies will clear out from west to east by mid afternoon Sunday with lower humidity and highs in the low 70s.
Don't forget to move your clocks forward one hour if you haven't done so already. Also, now is a good time to prepare your home and family for fire and severe weather.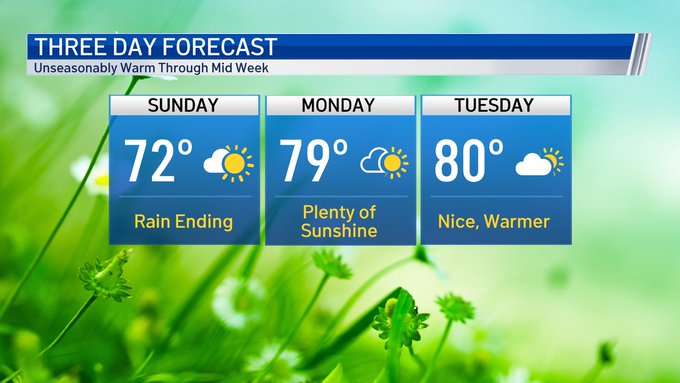 It will be mostly sunny, warm and breezy on Monday. Clouds and humidity return on Tuesday in advance to our mid-week storm system.
Severe Weather in North Texas