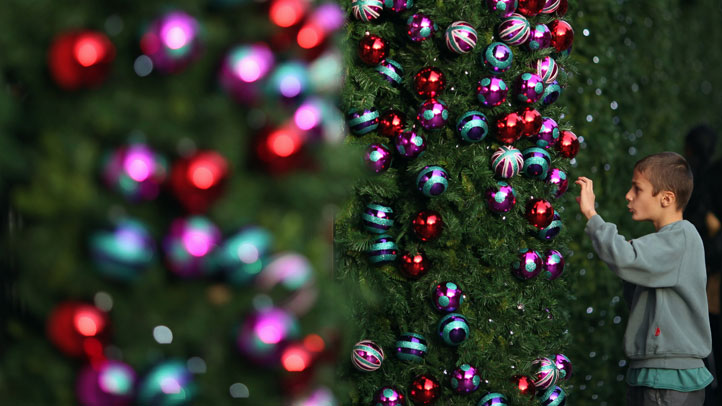 Some people are discovering that their holiday decorations didn't make it through this summer's record heat.
The owner of Merry's Christmas and Clowns in Grapevine said people should store their ornaments in a controlled environment.
"The heat in Texas is unbearable, and it will fade them, it will crack them, ... it will crack the paint," Merry Hodgkiss said.
Weather Connection
Connecting you with your forecast and all the things that make North Texas weather unique.
Over the years, she's heard from a lot of people who have lost precious ornaments to the heat.
"All I can say to them is, you cannot put them in your attic or out in the garage," she said. "The garage is just as bad, because the garage gets very hot too."
Merry's Christmas and Clowns expects a bright season thanks to the hot summer. More people seem to be shopping for more new ornaments and other decorations.
"This summer probably took care of a lot of people,"
Hodgkiss said. "Maybe that's why we're having more business."
"When we brought down the Christmas ornaments, I discovered I had accidentally stored a red candle in one box," Barb Russell said. "The candle was very misshapen, and all the tissue paper wrappings in the box had turned pink."
And it's not just candles. Glass ornaments can crack, chip or fade in the attic.
"The first thing you would notice probably in the first year would just be the paint cracking," said John Hodgkiss, of Merry's Christmas and Clowns. "But depending upon the heat, similar to last summer, it's quite possible that it would just burst the glass."
"It's very sad when it's one that you've treasured for forever and its broken," one customer said.
Carefully wrapping ornaments in acid free paper can help, along with placing the ornaments in special storage boxes to reduce the risk.
But never store candles in the attic or garage.
"I have a lot of really special ornaments, so I wrap them really carefully the year before. And I kind of handle it all myself because I'm so afraid something might happen to them," Mandy Pedigo said.