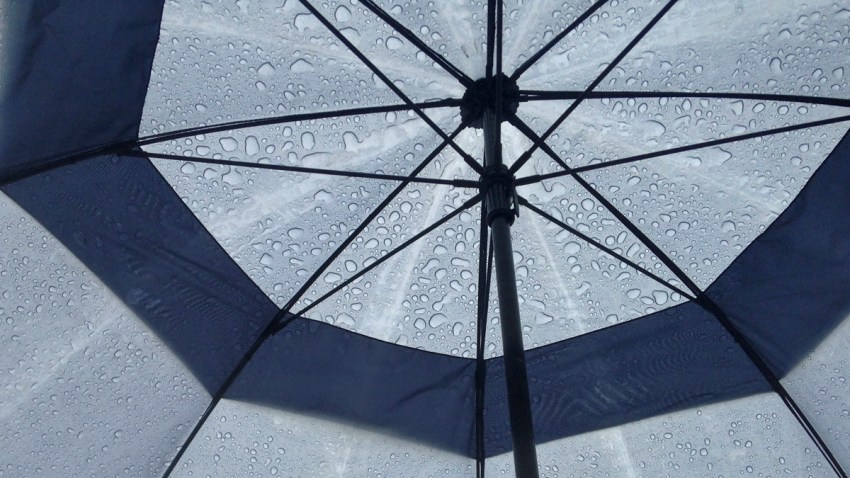 [[98370321,C]]
Expect another full day of rain Tuesday. If you look at the state, you can see Texas is covered in rain. Those rain bands are forecast to continue through North Texas in the coming days.

[[497699591,C]]

Here is a look at some rainfall totals from Saturday through 5 a.m. Tuesday, in inches:
McKinney 4.66"
Dallas 5.98"
Cedar Hill 4.48"
Carrollton 3.87"
Justin 3.48"
Maypearl 5.28"
Stephenville 3.97"
Hillsboro 4.60"
Granbury 3.75"
Cleburne 5.62"
Kaufman 3.26"
Palo Pinto Creek 3.77"
DFW International Airport 5.68"
Fort Worth 4.96"
Grapevine 4.03"
Arlington 3.44"

In addition to all of that, another 3-5 inches of rain is possible through Saturday morning.
Here are some more numbers from our record-breaking October:
Including Tuesday, there've been five days in a row with rain, three days where the daily rainfall record was broken and a total of nine days which had rain this month.
Oct. 1-15, the rainfall total is 9.02 inches, which is 7.23 inches higher than normal.
Since Jan. 1, 43.92 inches of rain fell at DFW Airport, which is 15.47 inches above normal.
On Monday the temperature hovered in the 40s. The earliest 40 degree ever for the season. DFW also had a record low for the day, 41. The previous record was 42.
The average temperatures for this time of year: low 57, high 78.
Get the latest forecast information from NBC 5's team of Weather Experts here.
Weather Connection
Connecting you with your forecast and all the things that make North Texas weather unique.
---
---