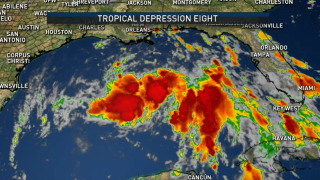 An area of thunderstorms and low pressure has developed into Tropical Depression #8. It is likely to strengthen and become Tropical Storm Hanna over the next 24 hours. It's getting a little better organized over the warm ocean waters of the central Gulf of Mexico.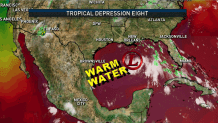 As the storm continues on its northwestward track, it will impact the Texas coast late Friday into Saturday. Heavy rain is expected across South Texas along with heavy surf.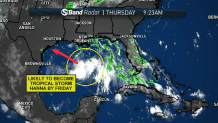 With widespread rain across the Texas coast, it will not be a good weekend to at the beach. Fortunately, this storm will not pose a major threat in regard to life and property, although precautions should be taken along the coast. At this time it is not expected to become a hurricane.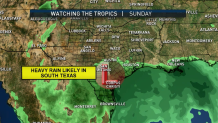 Certainly strong winds will be a concern, but more of an issue will be the threat for some flooding. Projected rain totals could exceed 5 or 6 inches.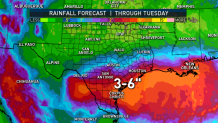 As the weekend progresses, the storm will move further inland and gradually weaken.