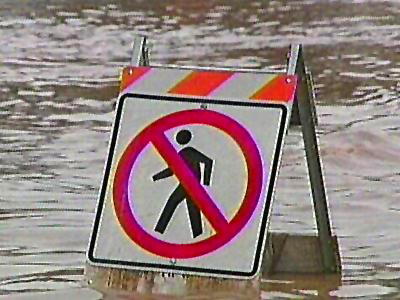 Heavy overnight rains flooded parts of central Texas on Wednesday, leaving at least one dead while forcing dozens of high-water rescues and swamping a popular water park, officials said.
New Braunfels police spokesman Lt. John Wells said the body of 65-year-old Norman Walker of Iowa Park was recovered Wednesday morning from the swollen Guadalupe River in Gruene, about 30 miles northeast of San Antonio.
A slow-moving storm dumped nearly 12 inches of rain starting Tuesday night in areas northwest of New Braunfels, said Joe Baskin, a meteorologist with the National Weather Service.
Weather Connection
Connecting you with your forecast and all the things that make North Texas weather unique.
A wastewater plant was shut down after sewage began flowing into the Guadalupe River, said New Braunfels Utilities spokeswoman Gretchen Reuwer. The U.S. Centers for Disease Control warned residents to wear protective clothing while cleaning homes and to boil their water.
Comal County dispatchers received more than 800 calls starting late Tuesday night and ended up making 89 high-water rescues from rooftops and trees, Wells told the Herald-Zeitung newspaper in New Braunfels.
"We were very fortunate this occurred during the week and not a weekend," Comal County sheriff's Cpl. Tim Kolbe said. "The amount of people on the river and affected by this is much lower during the week."
The high water inundated part of Schlitterbahn Waterpark Resort and left several buses owned by a river outfitter wrapped around trees in New Braunfels, the San Antonio Express-News reported.
Low-lying areas of the park were covered in mud and debris from the overflowing Comal River, but officials said they planned to reopen parts of the facility Thursday.
"It is bad, but it looks a lot worse than it is," said park spokesman Jeffrey Siebert. "The quicker we can clean up, the faster the rest of the park will open."
Gov. Rick Perry activated state search and rescue operations and warned residents to be aware of forecasts that called for continuing rain.
"We will monitor the situation as the storms move across the state and continue to take action to protect Texans as needed," Perry said.
In east Texas earlier Wednesday, a tornado hit Jefferson County and caused property damage. There were no reported injuries.
Copyright AP - Associated Press