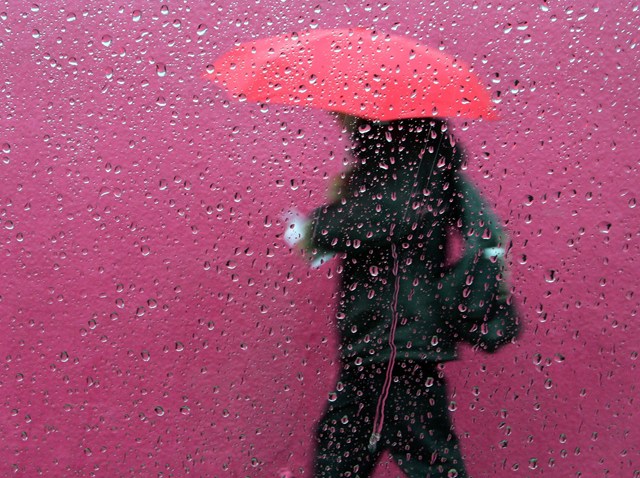 A large severe storm system pushed through North Texas Friday afternoon, bringing heavy rains to the Metroplex.
A flash flood advisory issued on Friday for North Texas counties expired at 7 a.m.a Saturday,
Parts of Jack County saw more than 6 inches of rain, while the Metroplex saw totals of less than 1 inch to more than 2 inches.
Weather Connection
Connecting you with your forecast and all the things that make North Texas weather unique.
The storms had moved east of the Metroplex by Friday night, but more rain is expected Saturday. While some heavy rainfall is possible this weekend, the threat of severe weather is expected to be low.
In Young County, roads were closed Friday and some were evacuated near State Highways 79 and 114 bec flooding. At 11:30 a.m., parts of state Highway 59 were being closed in Jacksboro after 8 inches of water covered the roadway.
Just after 1 p.m., wind damage reports began to show up with the first being a damaged roof near Longhorn Drive and Old Decatur Road in Saginaw. Wind gusts have hit 60 mph, though most areas have seen wind between 40 and 50 mph.
Heavy rain meant water levels at some area lakes are on the rise. The Tarrant Regional Water District closed Lake Bridgeport to all watercraft due to rising lake levels. Numerous structures throughout the lake may now be under water and no longer visible to boaters, and wakes created by watercraft could damage structures around the lake. The closure is in effect until further notice.
The TRWD warned that Eagle Mountain Lake is expected to rise 1.5 ft. by Sunday. If the Eagle Mountain Lake does rise, the lake will be closed for a few days until the water level drops to safe levels.
The TRWD flood management team will continue to monitor the lake levels for the next few days. Lake levels, informatons on lake closings and projections are posted at TRWD.com
More: Video Forecast, Text Forecast