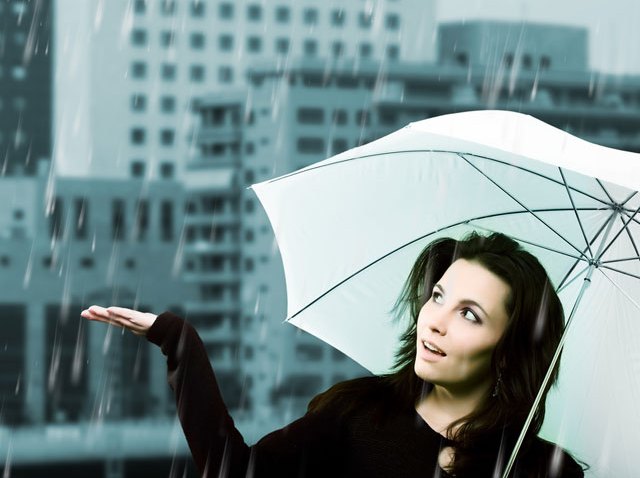 Much of North Texas remains under a flood watch through Thursday evening as heavy rains continue to pour down on the southeastern part of the Metroplex. The storm is part of a system that has forced several road closures to the east.
Street flooding was reported Thursday in Mabank, about 50 miles southeast of Dallas. Mabank police Chief Kyle McAfee told The Associated Press that at least four houses flooded and one resident had to be evacuated. McAfee says several streets were closed and that "any road that travels over a creek is flooded."
McAfee says no injuries were reported.
Weather Connection
Connecting you with your forecast and all the things that make North Texas weather unique.
Tyler police on Thursday reported about 10 streets closed due to high water, but nobody was hurt.
One flood-related death happened in central Texas. New Braunfels police Lt. John Wells says the body of 65-year-old Norman Walker of Iowa Park was recovered Wednesday from the rain-swollen Guadalupe River.
The Storm
An area of low pressure moving northward from the Texas Hill Country is interacting with moisture from the Gulf of Mexico resulting in heavy rain and thunderstorms.
The heaviest rain will fall overnight Wednesday and early Thursday morning. Gusty winds and flash flooding will be the primary threats as this weather system passes through.
The highest rainfall totals will be east of the Metroplex where 2-to-4 inches will be possible. A few isolated areas may receive over 5 inches. Through the immediate Metroplex 1-to-3 inches of rain can be expected. Due to the track of the low, areas west of Fort Worth will miss most of the heavy rain, totals will average 1/2 to 1 inch.
The rain and clouds over the next few days will provide some relief from the 90 degree-plus heat. Highs today and tomorrow will be in the 80's. The rain will taper off Thursday night from west to east. Friday and this weekend will be rain free, and temperatures will return to the mid 90's.
This widespread, soaking rain will be welcomed as we approach the heart of summer. The last time DFW Airport had any measurable rainfall was May 30. The rainfall total for the entire month of May was 1.09 inches, which is 4.06 inches below normal.
So far this year DFW Airport has received 12.28 inches of rain, 4.48 inches below normal.
See the most recent video forecast by clicking here.
Copyright AP - Associated Press