Various resources to respond to severe weather were placed on standby Sunday across Texas ahead of Tropical Storm Laura, which could make landfall in or near the state as a hurricane later this week.
Texas Gov. Greg Abbott said Sunday he has preemptively declared a state disaster for 23 Texas counties, nearly all of them along the Gulf Coast.
Laura was expected to enter the Gulf of Mexico later this week and strengthen into a hurricane before making landfall near the Texas-Louisiana border.
Weather Connection
Connecting you with your forecast and all the things that make North Texas weather unique.
Meanwhile, Marco reached the status of a Category 1 hurricane Sunday, but its strength diminished later in the night.
Some forecasts, according to Abbott, say Laura could turn into a Category 3 hurricane before making landfall this week.
The Texas Military Department, which includes the Texas Army National Guard, will have at least 860 personnel, as well as helicopters and high-water vehicles ready to respond to Laura.
The Texas Department of Public Safety also has 1,000 troopers ready to respond as well as swift water rescue teams and helicopters.
The Texas Parks and Wildlife Department will provide helicopters, water rescue personnel and dogs and drones.
About 150 individuals with Texas A&M Task Force 1 and 2, statewide urban search and rescue groups, are also on standby.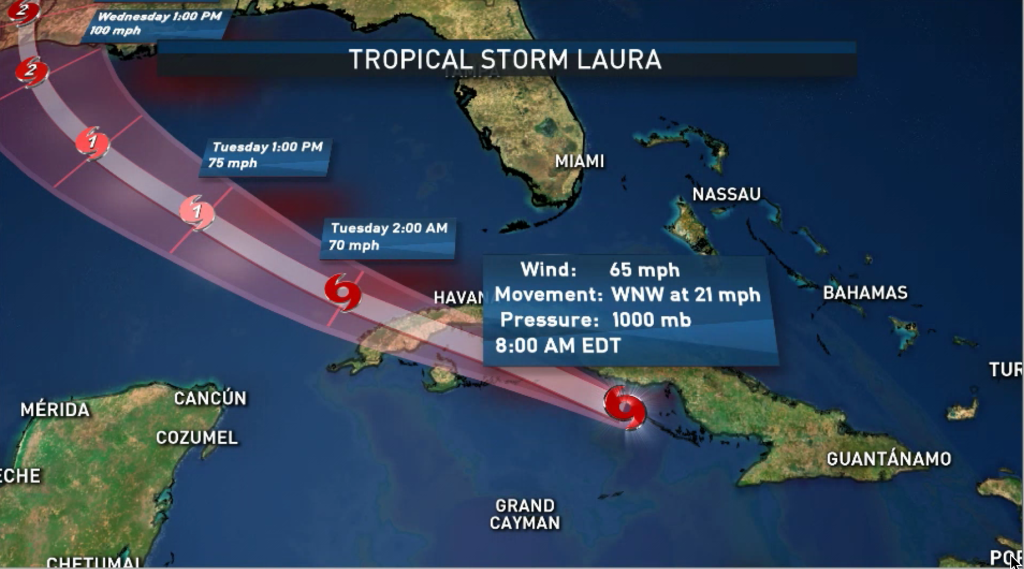 The storms are expected to bring heavy rain and an increased risk of storm surge and strong winds along the coast. The result of the back-to-back storms, according to the National Hurricane Center, could be a prolonged period of hazardous weather.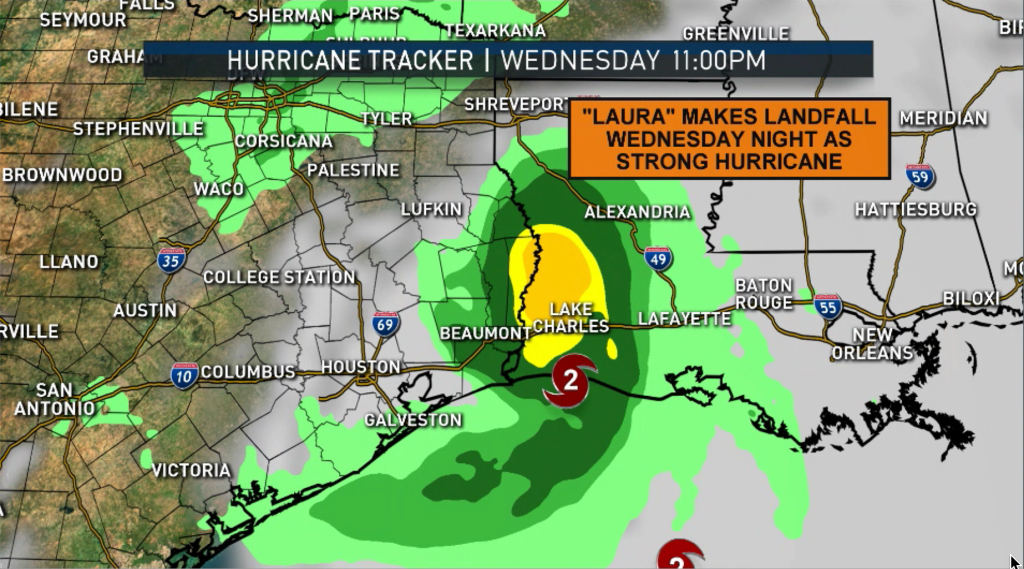 Texas counties included in the state disaster declaration are Aransas, Bexar, Brazoria, Calhoun, Cameron, Chambers, Galveston, Hardin, Harris, Jackson, Jasper, Jefferson, Kenedy, Kleberg, Liberty, Matagorda, Newton, Nueces, Orange, Refugio, San Patricio, Victoria, and Willacy.
Marco Weakens to Tropical Storm as It Nears Louisiana Coast
Marco was downgraded to a tropical storm Sunday night, less than a day after it had strengthened to a hurricane over the Gulf of Mexico as it headed toward landfall in Louisiana.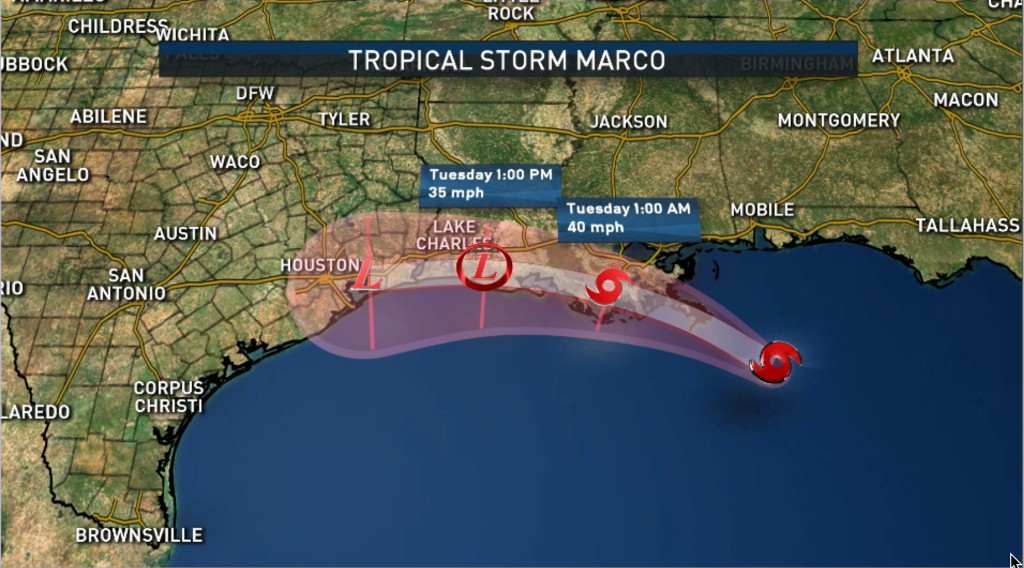 Marco had maximum sustained winds of 70 mph late Sunday and was centered about 185 miles south-southeast of the mouth of the Mississippi River, the U.S. National Hurricane Center said. The storm was moving north-northwest at 12 mph.
Forecasters said Marco was expected to approach the Louisiana coast by Monday afternoon.
A hurricane warning was still in effect from Morgan City, Louisiana, to the moth of the Pearl River, but a hurricane watch from Morgan City to Intracoastal City was canceled.
Storms in the Pandemic Era
Abbott said the state's response to any impacts by Laura will also be guided by efforts to continue combating the spread of COVID-19 in the state.
After a spike in coronavirus cases during much of the summer, the state in recent weeks has seen an ongoing decline in the number of people testing positive and the number of hospitalizations due to the virus, Abbott said.
The Texas Military Department will also have disinfection teams and COVID-19 mobile testing squads ready to go, Abbott said. Two shelters will also be set up for individuals who are dealing with health impacts from the virus.
"We cannot allow these oncoming hurricanes to set us back in the advancements that we've made in combating COVID-19," Abbott said.
The Associated Press and NBC 5 News