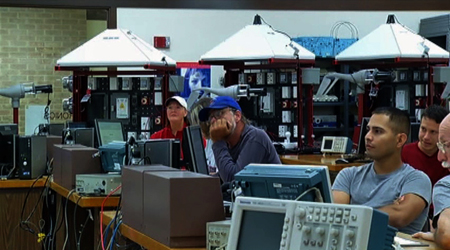 Texas faces a growing shortage of skilled workers in the wind energy industry. But Eastfield College is hoping to change that with new funding from the Texas Comptroller's office.

Eastfield student Frank Bennett said he hopes what he's learning in his renewable energy class will help him get a job.

"It's the thing of the future and I want to get in on it," said Bennett. "I got laid off and I'm looking for another job and this feels like a great field to get into."

The Texas Comptroller's office awarded the college nearly $150,000 in grant money to help fund training for students heading into a growing wind energy industry.

"That allowed us to purchase this equipment because the equipment is relatively expensive," said Dr. Chuck Dale. "These trainers run at about $10,000. Without that money we wouldn't have been able to do that."

The residential wind energy program at Eastfield College teaches students how to install and run wind turbines that ordinary people can put in their own back yards.

It's a wide open calling according to some students.

The grant also paid for a 50 foot wind turbine on campus, which generates up to 3.5 kilowatts of energy for the campus.

The residential wind energy program has grown from about eight students to 32 since it started two years ago.