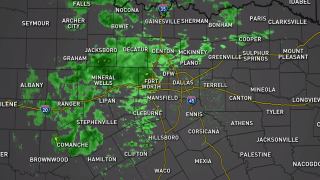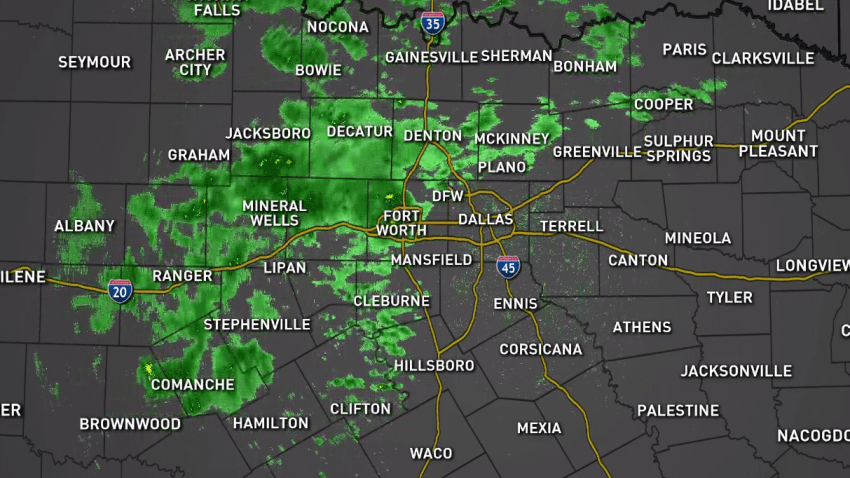 North Texas was drenched early Thursday morning and it led to flash flooding after a cold front moved into the region. Some areas have seen almost four inches of rain.
The Fort Worth Police Department tweeted that it responded to two dozen accidents in a matter of two hours Thursday morning. MedStar Emergency Services said that there were 23 injury crashes Thursday morning as of 11 a.m.
NBC 5 crews covering the weather found a woman stranded in her sedan after running into high water near Loop 820 and Lancaster Avenue in Fort Worth. Firefighters said she was unharmed.
MedStar EMS reported a Fort Worth ISD school bus ran off the road and became stuck in the mud along the 5100 block of Fletcher Avenue in Fort Worth. MedStar said no injuries were reported.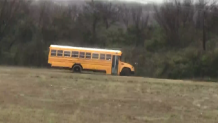 Rain will continue to cover the area Thursday afternoon before tapering off.
High temperatures on Thursday will only be in the upper 40s to low 50s -- more than 30 degrees colder than Wednesday -- marking a return for typical January temperatures.
There will be a brief break in the rain Thursday night as we wait for the next round during the day on Friday. Additional showers and thunderstorms are likely later Friday afternoon and evening.
A second cold front will move across the area Friday night, clearing the rain from west to east. This will leave a dry but chilly weekend with lots of sunshine and highs in the 50s.